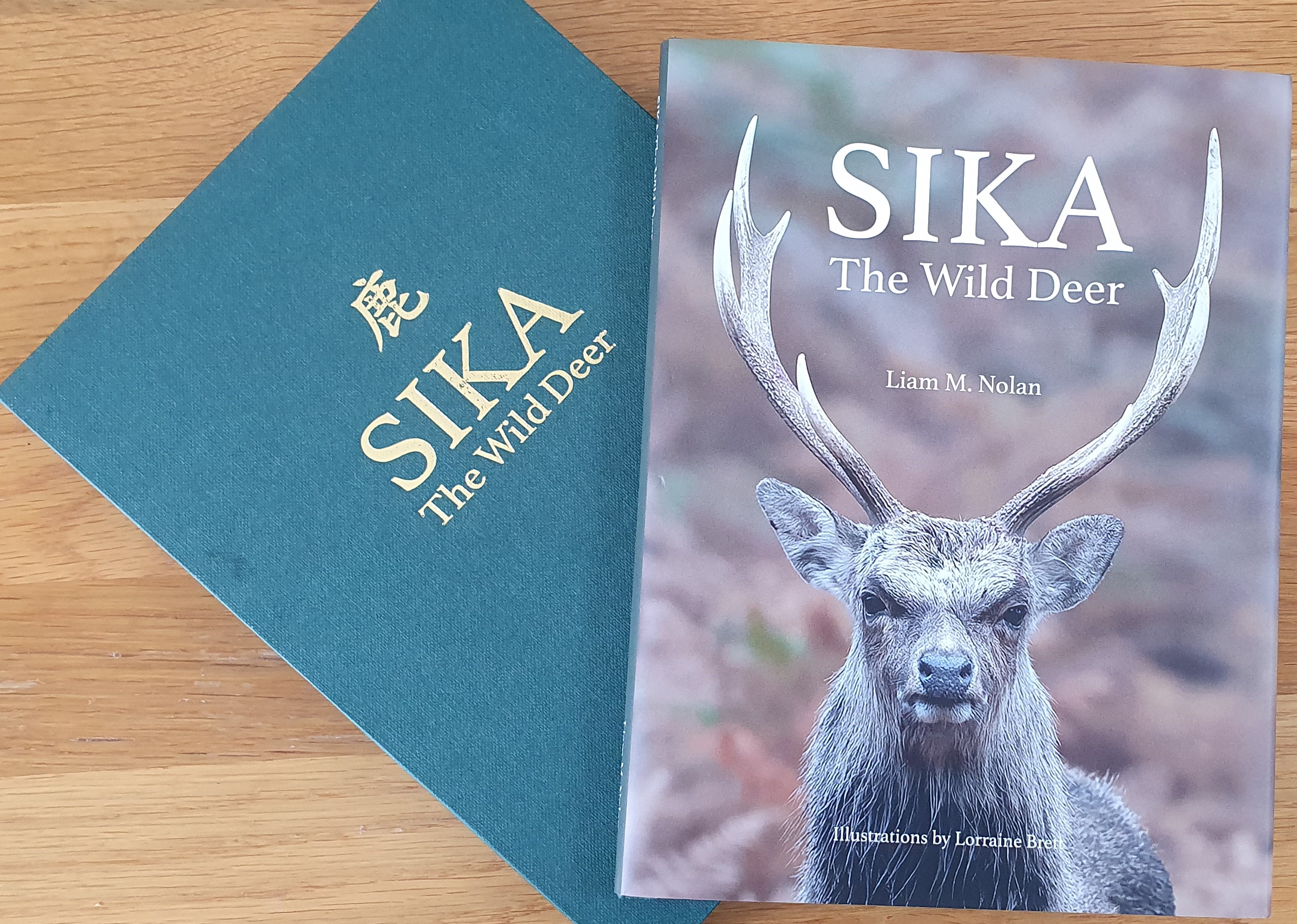 SIKA THE WILD DEER. A BOOK BY LIAM M. NOLAN
Liam Nolan, Director of Deer Alliance HCAP, has published a book, "Sika the Wild Deer", which tells the story of a wild sika stag told over his lifetime in the Wicklow Mountains. His life and times, from birth to late middle age, are observed through the eyes of a Deerstalker, accompanied by his dog and with a Raven as witness to happenings on the hill.
The story reflects the author's lifelong interest in wild deer. Liam Nolan is a former Chairman and President of the Irish Deer Society, a member of the Irish Deer Management Forum and Secretary since 2003 of Deer Alliance HCAP.
Sika's wanderings take him over mountains and valleys, through forests and farmland as he grapples with forces of nature while ensuring his own survival and that of his race. His story will grip the reader as Sika and the Stalker go through life together and will help the reader to better understand the balance that must prevail between man and nature.
The book is available for purchase online through the Deer Alliance website and through selected outlets. To buy now click here.