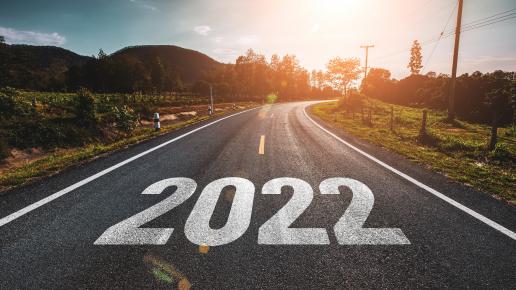 Deer Alliance HCAP will kick off its 2022 Series of HCAP Training Workshops and assessments on Saturday 12th March 2022. Applications are now open and can be made online from the Online Applications section of the Deer Alliance website.
HCAP is a two-stage process, the first stage being the Training Workshop running from 10.00 a.m. to circa. 4.00 p.m. followed by the 50-question Multiple Choice Question examination base on 50 questions in 50 minutes, with 40 correct answers required to pass. All questions are based on the Deer Alliance Stalker Training Manual, which can be purchased from the website, cost €35.00 including p. & p. The cost of HCAP itself remains unchanged at €165.00, covering Training Workshop, MCQ and Range Test. The Range Test is the second stage of the process and takes place at the Midland Range, Blue Ball, Tullamore, Co. Offaly shortly after the MCQ and is restricted to successful candidates from the MCQ. The Range Test will take place on Saturday 2nd April 2022 (10.00 a.m. start time). 
Members of IFA Countryside may be able to avail of a 40% subsidy on the cost of HCAP, contact IFA Countryside, tel. 0818 924 982 or 01 4260368  Ext 368 or email, countryside@ifa.ie
The first event (Workshop & MCQ) of 2022 on Saturday 12th March will take place at the Woodford Dolmen Hotel, Kilkenny Road, Carlow, Co. Carlow starting at 10.00 a.m. sharp.
Current Covid regulations will be strictly applied, including wearing of face masks, hand sanitising and social distancing. Candidates who test positive for Covid within 10 days prior to the event will be asked not to attend. Any such candidates will be listed for a future Workshop & MCQ and will not be at a loss of their application fee. Sight of Covid certificate will be required by the venue only if using the bar or restaurant but not otherwise. Note: at the time of writing there are reports of lifting of some or all Covid-related restrictions, any change in requirements will be posted here in advance of the date.
REMINDER: CERTIFICATION WILL BE MANDATORY FOR ALL FIRST-TIME APPLICANTS FOR A DEER HUNTING LICENCE TO HUNT WILD DEER ON PRIVATE LAND (AS WELL AS ON COILLTE FOREST PROPERTY) FROM 2022. HCAP IS APPROVED BY NATIONAL PARKS & WILDLIFE SERVICE FOR THE PURPOSES OF MANDATORY CERTIFICATION FOR ALL FIRST-TIME APPLICANTS FOR A DEER HUNTING LICENCE
ELIGIBLE CANDIDATES
The following candidates are currently eligible for the HCAP MCQ on 12th March 2022:
ARMSTRONG, Robert, 2021/0006
BASS, John, 2022/0018
BEWICK, Stuart, 2021/0001
BRENNAN, Paddy, 2022/0013*
BYRNE, Brendan, 2022/0014*
CARROLL, James, 2021/0074
CASCIANI, Steven, 2022/0008*
CARSWELL, Mike, 2021/0073
CORR, Francis, 2021/0011
CRONIN, Noel, 2022/0010*
CULBERT, Trevor, 2021/0018
CURNOW, John, 2022/0003
FERGUSON, David, 2022/0017*
FOLEY, Ian, 2021/0025
HANNON, Colm, 2020/0067
HARMAN, Luke, 2021/0024
HARROLD, Calvin, 2021/0071
HARVEY, Stephen, 2021/0023
HUBBLE, Sean, 2022/0001
JEZ, Kresimir, 2021/0075
KELLY, Joseph, 2022/0007*
LAWLER, Ian, 2021/0016
MOLONEY, Daniel, 20220016*
MULLIGAN, Donal, 2021/0072
MURPHY, David, 2021/0076
MURPHY, Greg, 2022/0015*
MURPHY, Kieran, 2022/0005
NÍ RIAIN, Aoife, 2022/0004
O'TOOLE, Jack, 2022/0006
POMPURA, Lubomir, 2022/0002
REDMOND, Lee, 2022/0009*
RUSU, Alin Oderel, 2022/0012*
THOMPSON, Tom, 2021/0050*
TURNER, Graham, 2022/0011
*IFA Countryside Candidates
(This list will be updated as applications are received. Last update, 21.1.2022)