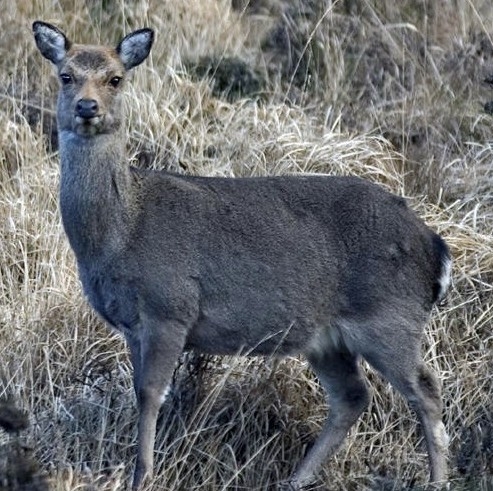 SIKA HIND – THE HCAP RANGE TEST TARGET – THREE ROUNDS IN A FOUR-INCH CIRCLE (GROUPING), PRONE POSITION, FOLLOWED BY NINE ROUNDS IN THE HEART-AND-LUNG AREA (THREE ROUNDS IN EACH OF THREE POSITIONS). ALL LEGITIMATE STALKING AIDS MAY BE USED. SOUND MODERATORS PERMITTED, HEARING PROTECTION RECOMMENDED. VALID FIREARMS CERTIFICATE AND EVIDENCE OF INSURANCE TO BE EXHIBITED BY ALL CANDIDATES WHEN SIGNING IN.
The Range Test for HCAP Candidates having successfully completed their MCQs on 18th September 2021 and in some cases, on previous dates, will take place on Saturday 2nd October 2021 at the Midland National Shooting Centre, Blue Ball, Tullamore, Co. Offaly R35 NC58, commencing at 10.00 a.m. sharp.
The list includes candidates eligible for the Range Test following qualification at previous MCQs but having deferred their Range Test on previous occasions. Such candidates are reminded that if having deferred two or more Range Tests, they miss the Range Test on 2nd October 2021 without notice, they may be de-listed as eligible and can complete their HCAP only by re-entering for the Range Test stage and paying a Repeat Fee of €50.00.
Candidates should be present from 9.30 a.m. in order to sign in and to exhibit their current Firearms Certificate and evidence of insurance.
Procedures to be followed at each Range Test are posted separately.
BEHAN, Conor, 2021/0012
CONWAY, Kieran, 2021/0049
COOKE, Declan, 2020/0056
COOKE, Eamonn, 2021/0027
CRISTIAN Vadim, 2021/0069
HENRY, Michael, 2021/0065
JORDAN, Brendan, 2021/0060
JORDAN, Nickie, 2021/0061
KAMINSKI, Mariusz, 2021/0070
LAMBERT, John, 2021/0063
LAWLOR, Jonah, 2021/0058
LEAVY, Niall, 2021/0007
MANNINGHAM-BULLER, Edward, 2020/0018
McELDUFF, Kevin, 2021/0059
MURPHY, Alan, 2021/0062
O'NEILL, Simon, 2021/0026
PAILLARD, Etienne, 2020/0064
SCANLON, Callum, 2020/0063
SMITH, Gregory, 2021/0064
SZULIK, Adam, 2021/0067
WHELAN, Sean, 2021/0066
ALL CANDIDATES SHOULD BE PRESENT FROM 9.30 A.M. IN ORDER TO SIGN IN WITH MIDLAND RANGE PERSONNEL AND WITH THE HCAP RANGE OFFICERS.
CANDIDATES MAY HAVE ONE ATTEMPT AT THE GROUPING AIMING POINT AND TWO ATTEMPTS AT THE HEART & LUNG AIMING POINT, OR TWO ATTEMPTS AT THE GROUPING AIMING POINT AND ONE ATTEMPT AT THE HEART & LUNG AIMING POINT.