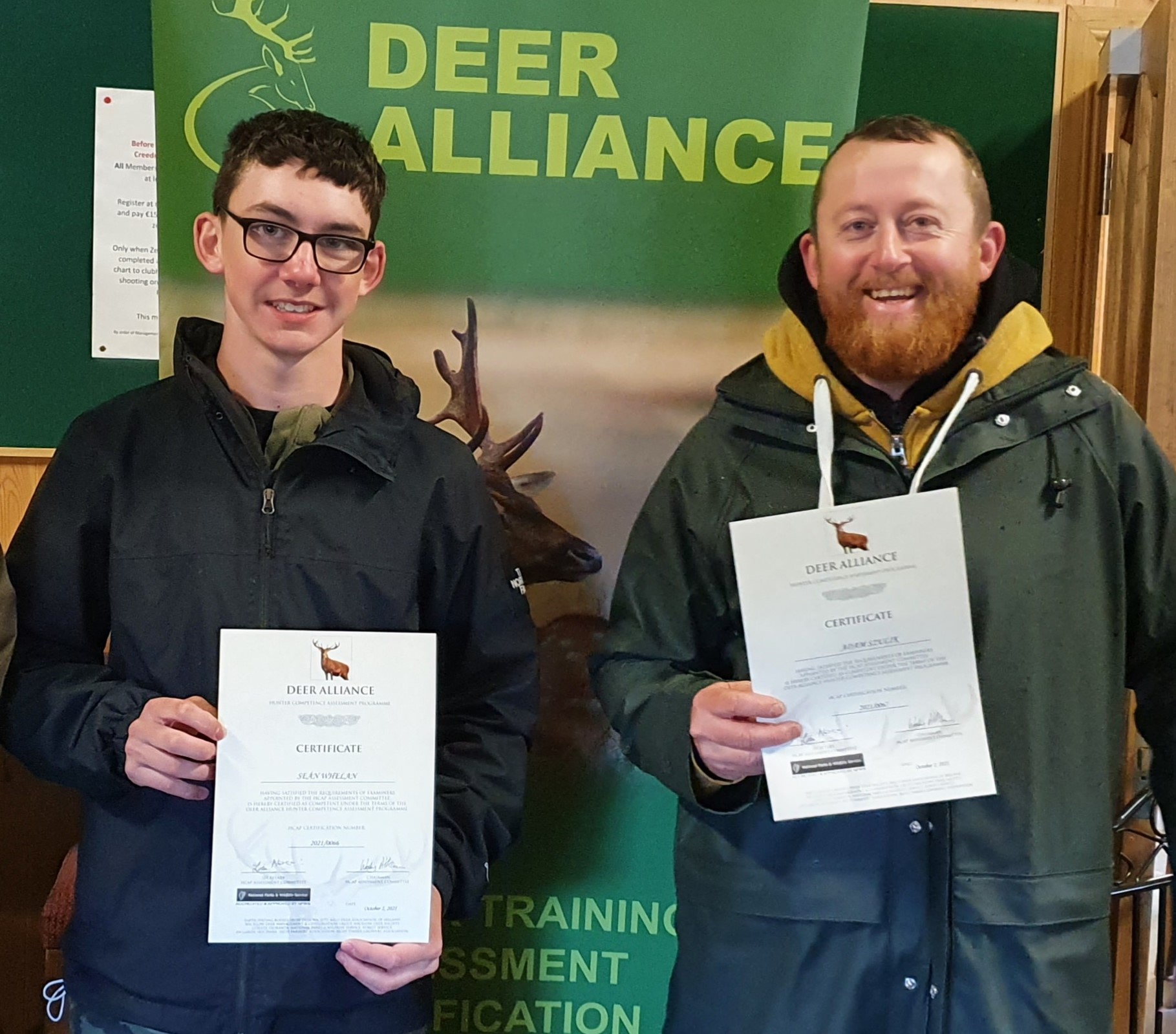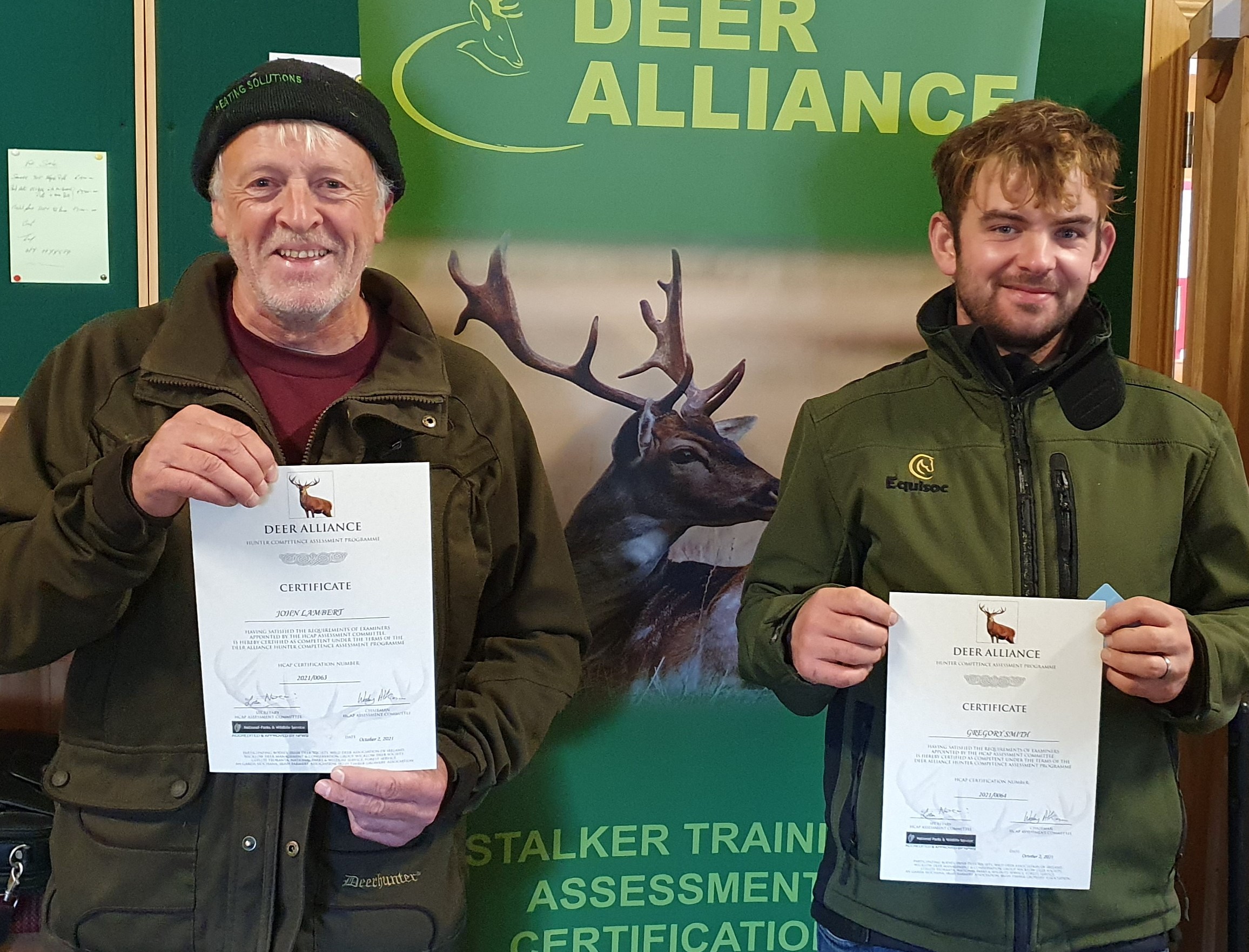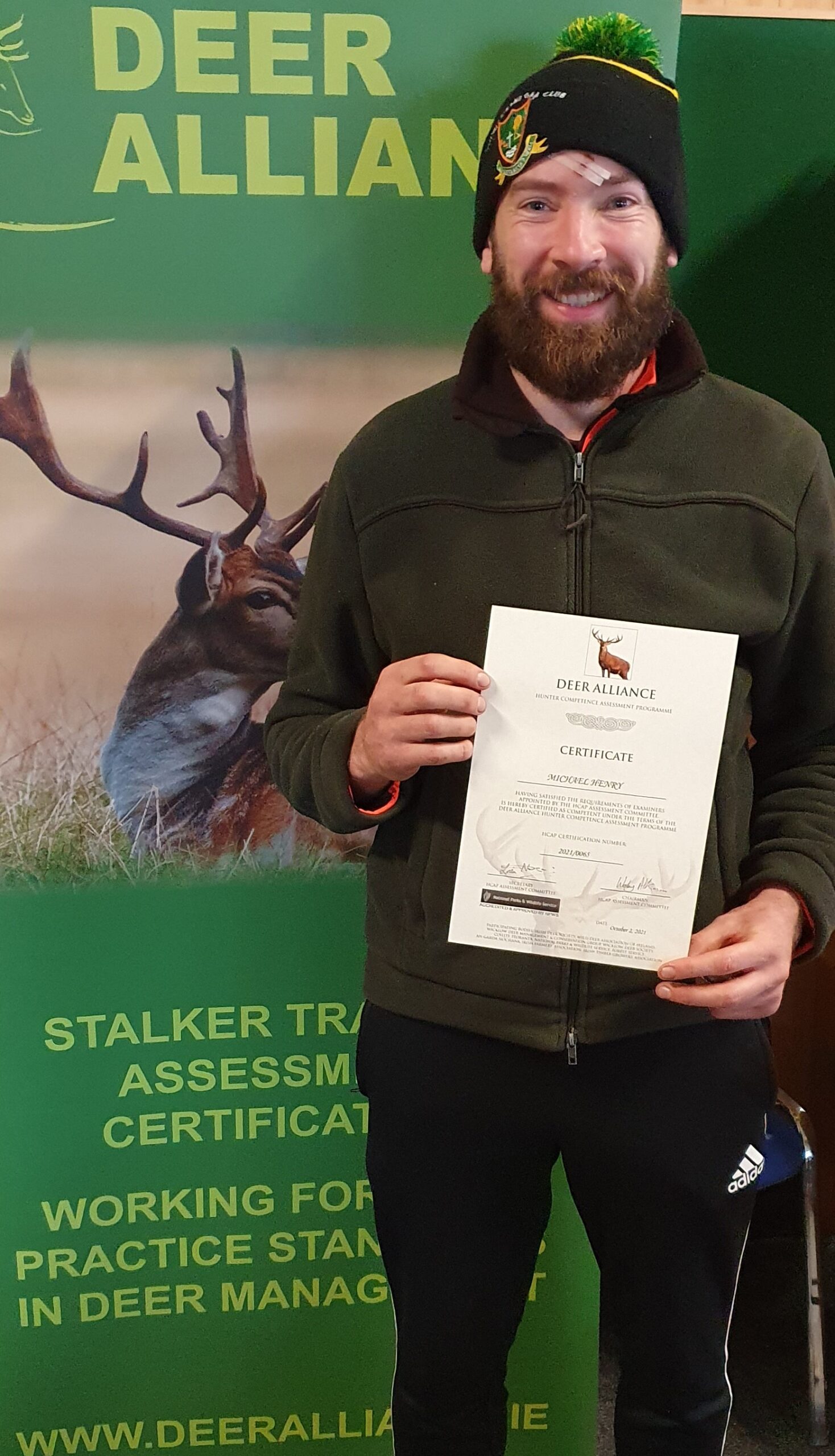 IFA COUNTRYSIDE MEMBERS, top to bottom: Sean Whelan & Adam Szulik, John Lambert & Gregory Smith, Michael Henry.
The candidates listed below all completed their Deer Alliance Hunter Competence Assessment Programme with their Range Test at the Midland Range, Blue Ball, Tullamore on Saturday 2nd October 2021. The list of candidates included a number of IFA Countryside members who benefited from a subsidy toward the cost of participation provided by IFA Farm Business Skillnet. Despite early showers, the weather cleared and held good for the duration of the Range Test. Thanks go to the Midland Range management and personnel, including J. P. Craven and Tony Saunders, and to Deer Alliance Range Officers Pat Scully and Liam McGarry. All successful candidates received their HCAP Certificates, ID cards and badges from Liam Nolan, Director of Deer Alliance HCAP.
New HCAP-Certified Candidates (date of certification 2nd October 2021):
COOKE, Declan, 2020/0056
COOKE, Eamonn, 2021/0027
CRISTIAN, Vadim, 2021/0069
HENRY, Michael, 2021/0065
JORDAN, Brendan, 2021/0060
JORDAN, Nicky, 2021/0061
KAMINSKI, Mariusz, 2021/0070
LAMBERT, John, 2021/0063
LEAVY, Niall, 2021/0007
McELDUFF, Kevin, 2021/0059
MURPHY, Alan, 2021/0062
PAILLARD, Etienne, 2020/0064
SCANLON, Callum, 2020/0063
SMITH, Gregory, 2021/0064
SZULIK, Adam, 2021/0067
WHELAN, Sean, 2021/0066
Well done and congratulations to all successful candidates as they join the proud ranks of HCAP-Certified Hunters.
This Range Test concludes the 2021 Series of HCAP Assessments. The 2022 Series will open in March 2022 (dates to be notified here when confirmed). Applications can be made online at any time. All applications will be acknowledged when received and eligible candidates will be notified of dates for MCQs and Range Tests.