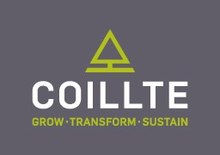 Coillte Teoranta will host a webinar on Thursday 30th September 2021 (from 16:00 to 17:00 hrs.) to introduce the new Hunter Area Management System (HAMS) licensing system, which is due to be launched in the coming months. This is to discuss how HAMS will work and the improvements and efficiencies the system is intended to introduce to the tendering and licensing process within Coillte.
The webinar will be run through the WebEx conferencing app and intending participants should download and install the app to their laptops or other devices in advance of the scheduled date.
The app can be downloaded HERE.
To join the webinar, click HERE.
Password: 0000
To join by phone only, please use the following details:
Dial: 01 5260058, Event No. 2734 166 9530, Password: 0000
All existing Coillte hunting licensees and nominated stalkers should acquaint themselves with HAMS as the proposed system will undoubtedly impact on stalking practices and on efficiencies in deer management and control on Coillte forest property in the future.
For an introduction to HAMS click HERE.
For a YouTube tour of the system click HERE.