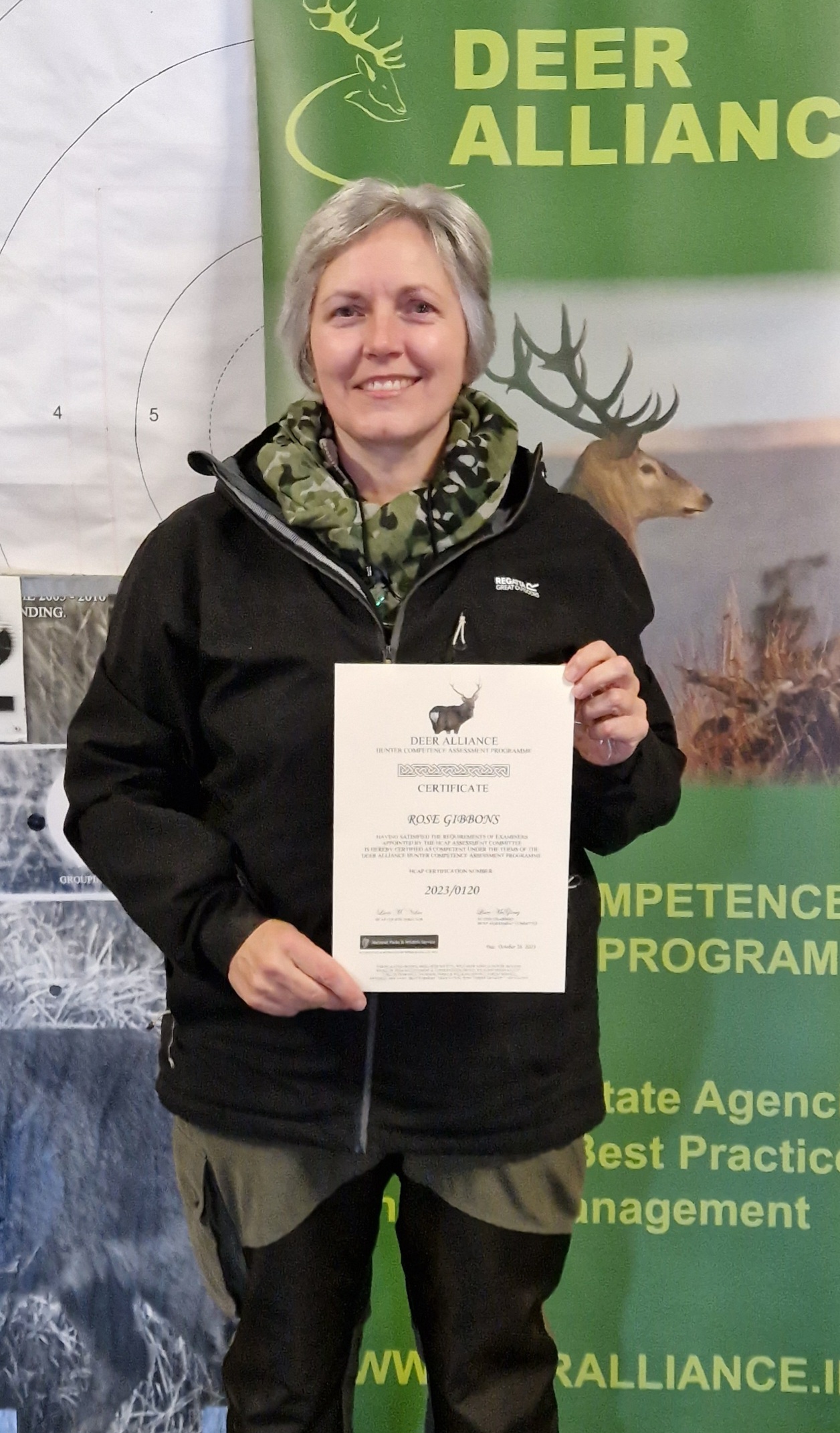 ROSE GIBBONS, FROM DONEGAL, COMPLETED HER HCAP CERTIFICATION ON 28th OCTOBER 2023 AT THE MIDLAND RANGE
The candidates listed below all completed their two-stage Deer Alliance Hunter Competence Assessment Programme with their Range Test at the Midland Range, Blue Ball, Tullamore on Saturday 28th October 2023. Thanks, as always, go to the Midland Range management and personnel, including Tony Saunders and J. P. Craven, and to Deer Alliance Range Officers Liam McGarry and Pat Scully. Successful candidates received their HCAP Certificates and badges from HCAP Course Director, Liam M. Nolan.
NEW HCAP-CERTIFIED CANDIDATES, DATE OF CERTIFICATION 28th OCTOBER 2023:
BREHENY, Colin, 2023/0107
BRUCE, Nick, 2023/0104
BYRNE, Ciaran, 2023/0083
CALLAGHAN, David, 2023/0128
CLAVIN, Anthony, 2023/0123
CURTIN, Mark, 2023/0103
DALY, Dylan, 2023/0067
DONNELLY, James, 2023/0116
EGAN, Michael, 2023/0118
FOOT, Adam, 2023/0109
GIBBONS, Rose, 2023/0120
GILLESPIE, David, 2023/0088
KEHOE, Michael, 2023/0121
KELLY, Colin, 2023/0110
MAGUIRE, Conor, 2023/0044
MASON, Ian, 2023/0113
McEVOY, Ian, 2023/0111
MURPHY, Alex, 2023/0124
MURRAY, Noel, 2023/0117
POCIUS, Raimundas, 2023/0106
QUINN, Anthony, 2023/0127
RAFFERTY, Colm, 2023/0122
SHANAB, Mohammed, 2023/0125
STALENIS, Donatas, 2023/0105
TROY, Brian, 2023/0112
WALSH, Wayne, 2023/0108
The list of successful candidates included 16 members of IFA Countryside, who benefited from a 40% subsidy of the ordinary HCAP fee, courtesy of IFA Farm Business Skillnet.
Successful candidates are enrolled as members of the Association of HCAP-Certified Hunters except where they have opted out of membership.
This was the last in the 2023 Series of HCAP Assessments. No further Assessments (Training Workshops, MCQs or Range Tests) will be held this calendar year. The 2024 programme of events will be posted here early in the New Year.
Candidates who were No-Shows at this Range Test will remain eligible to participate in the next scheduled Range Test except where they have missed two or more earlier events. Reminders are not issued.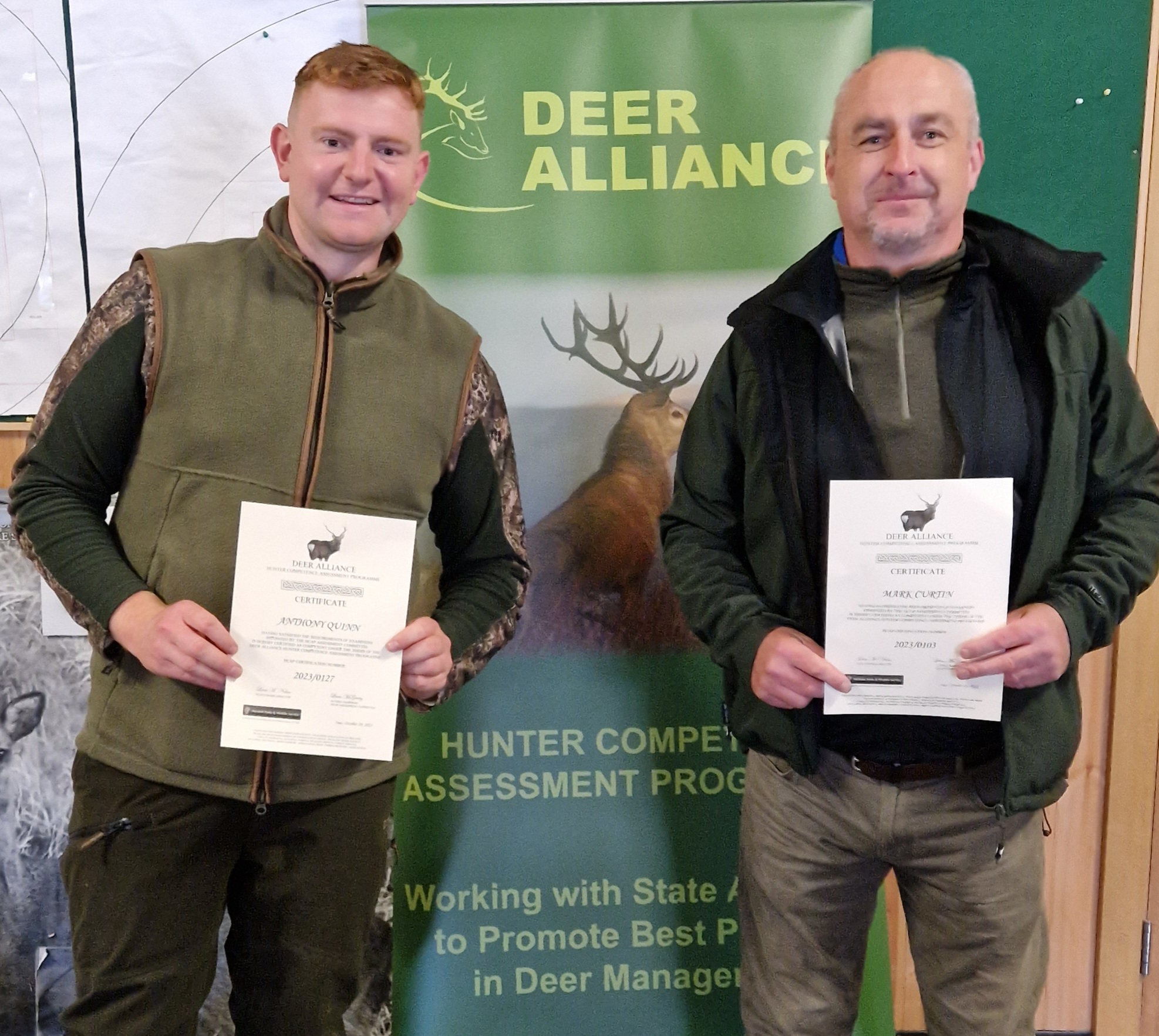 ANTHONY QUINN AND MARK CURTIN

Colm Rafferty, Nick Bruce and Ian Mason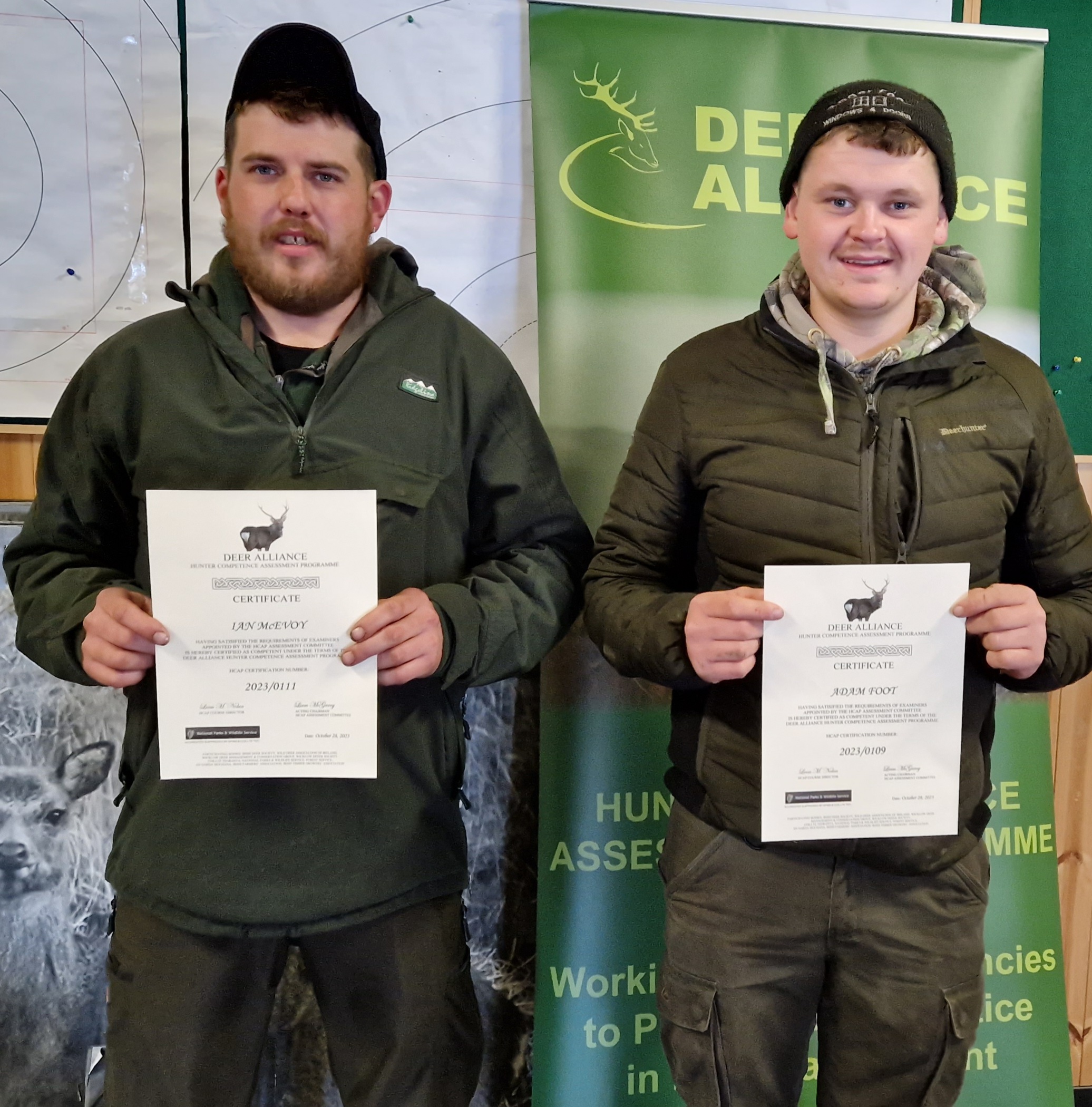 IAN McEVOY AND ADAM FOOT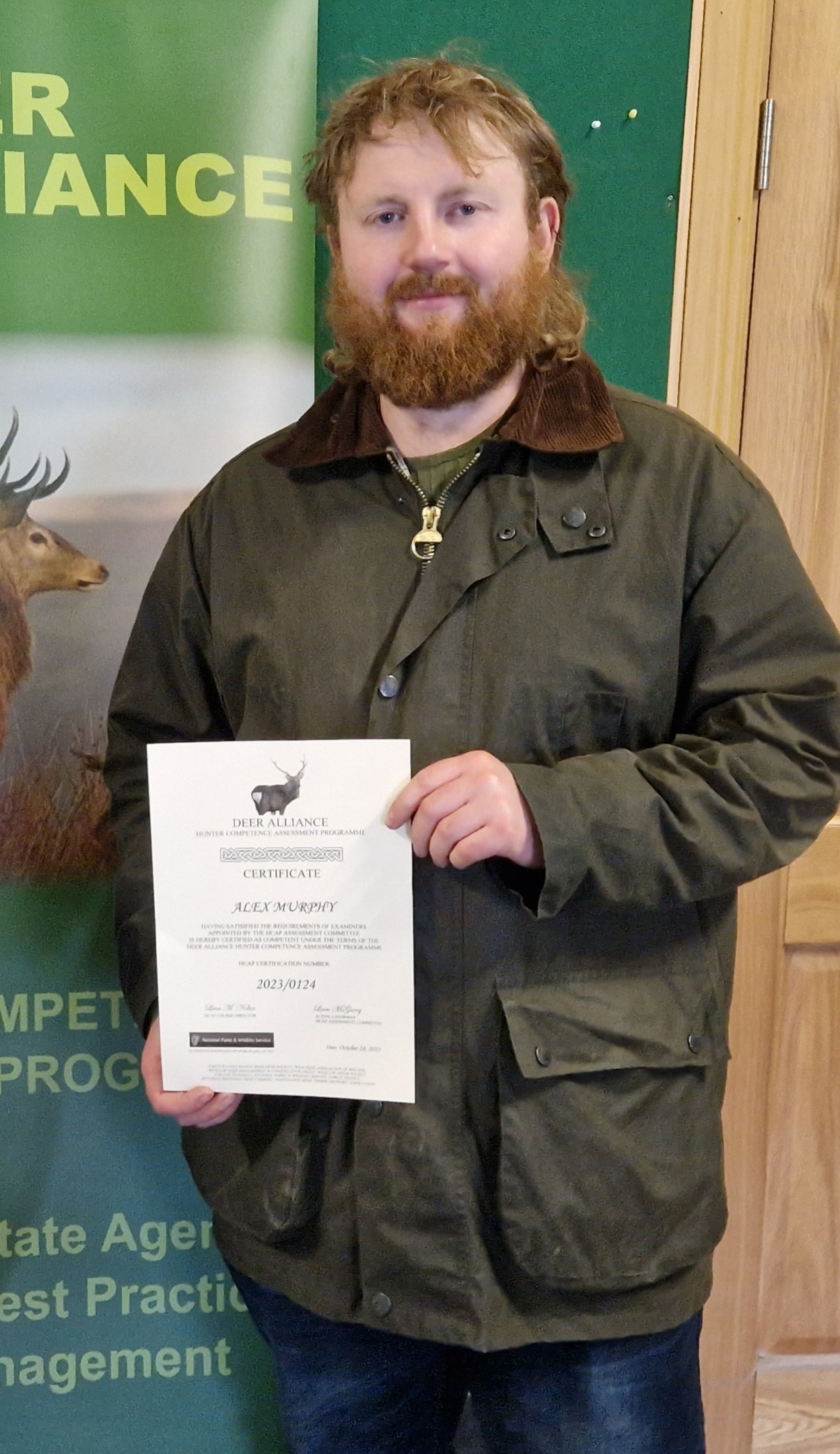 ALEX MURPHY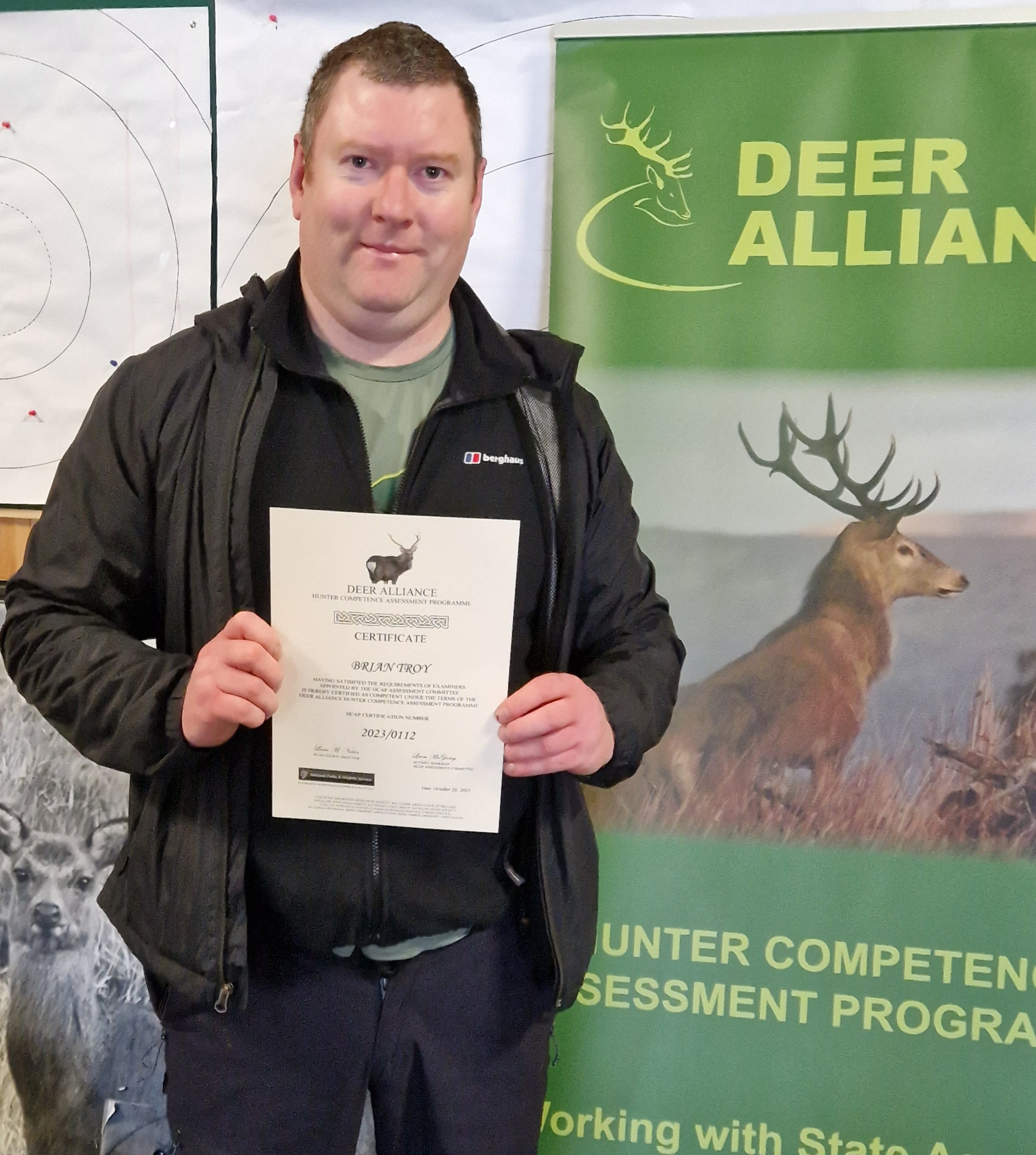 BRIAN TROY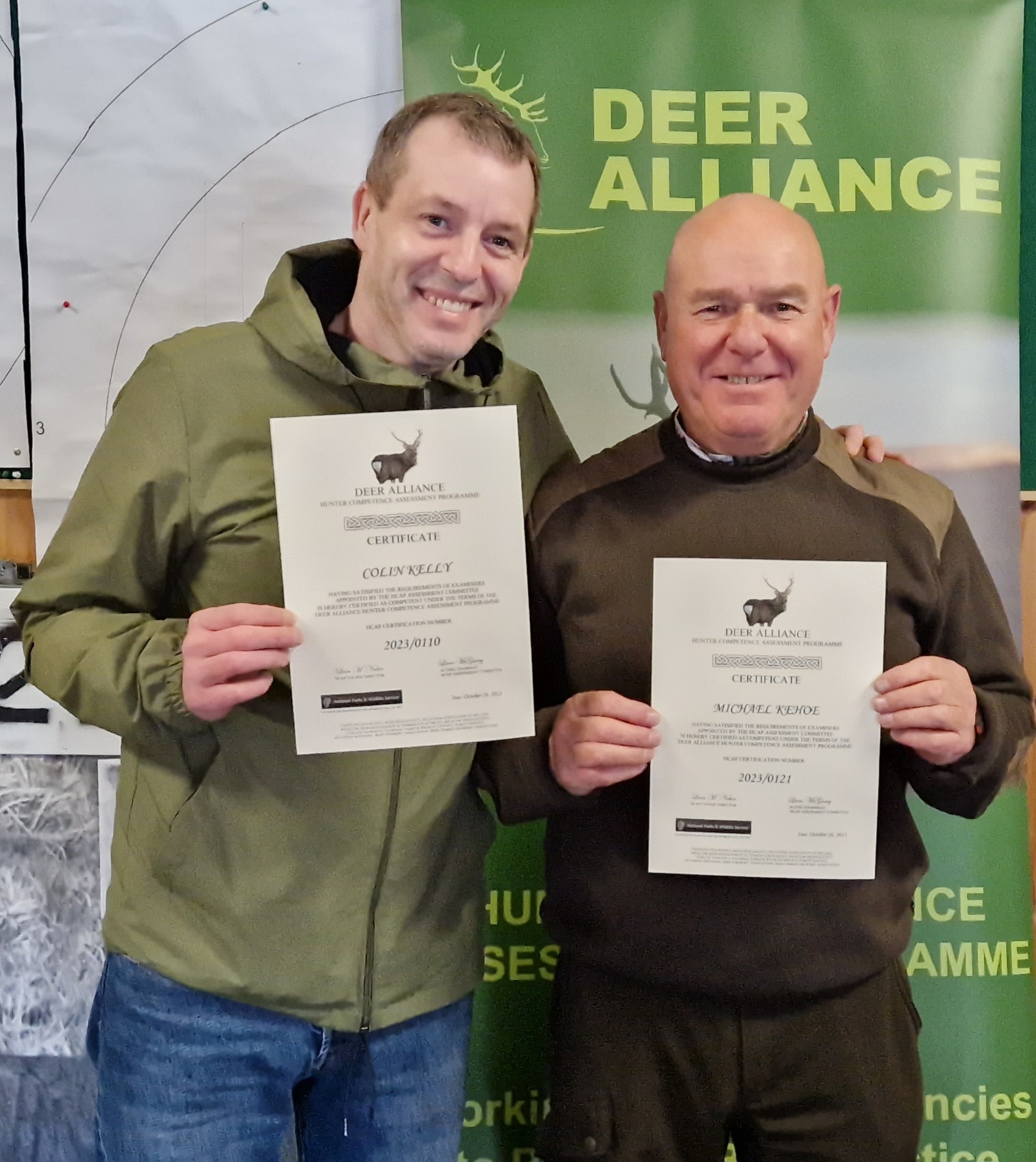 COLIN KELLY AND MICHAEL KEHOE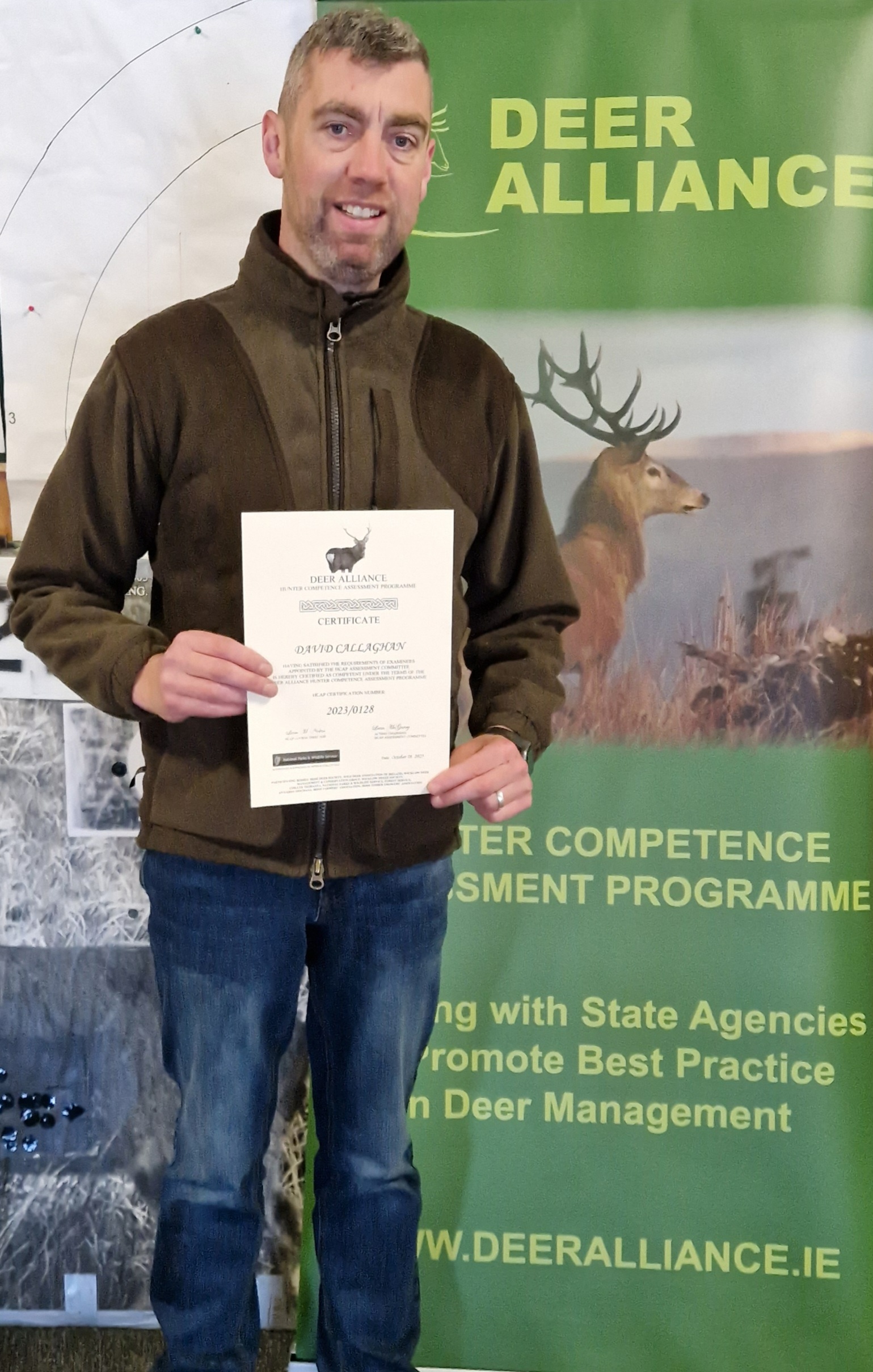 DAVID CALLAGHAN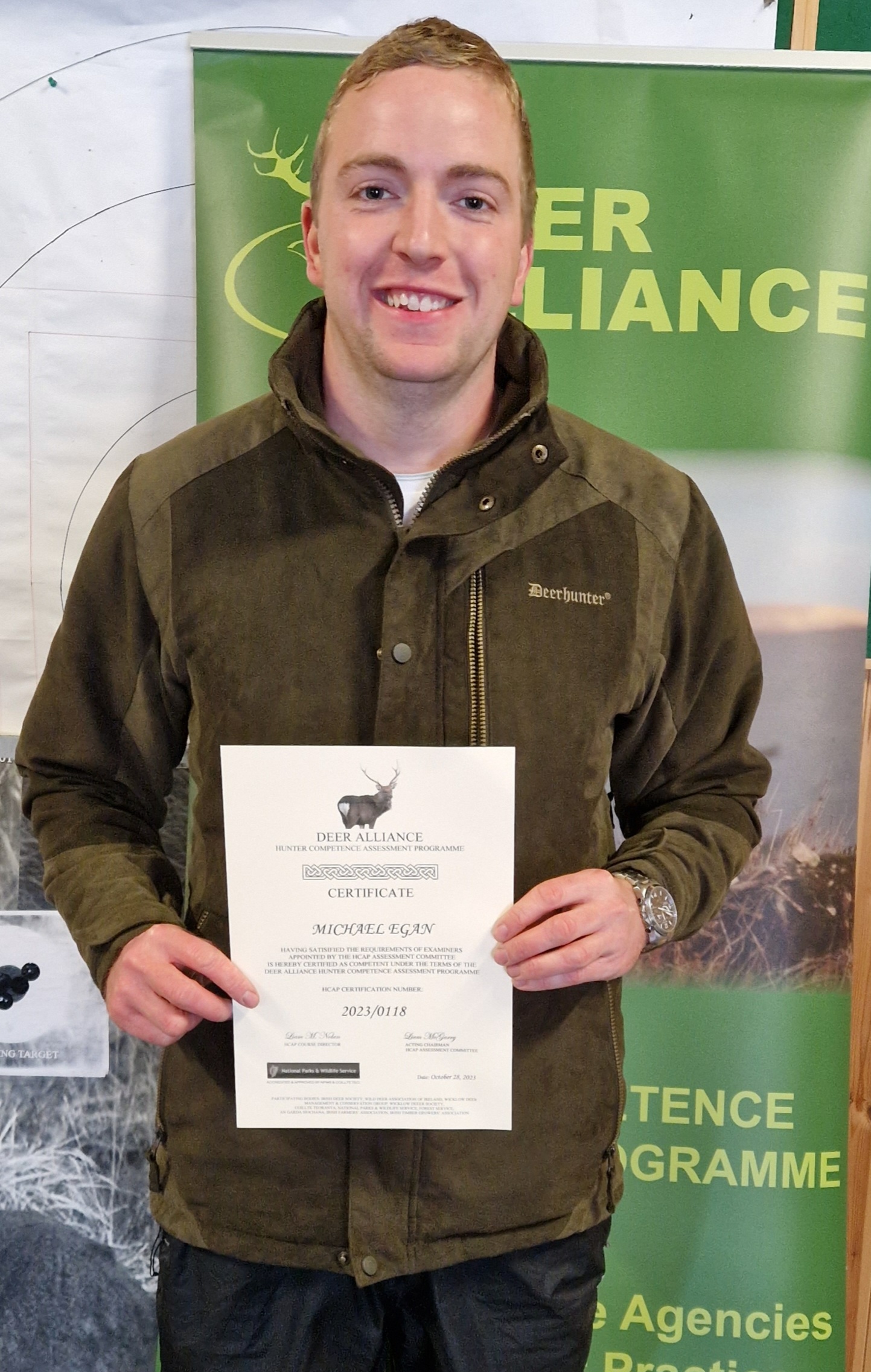 MICHAEL EGAN

Ciaran Byrne and Mohammed Shanab
CONGRATULATIONS TO ALL SUCCESSFUL CANDIDATES