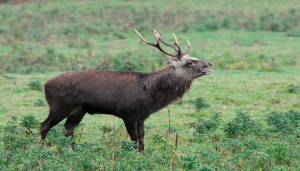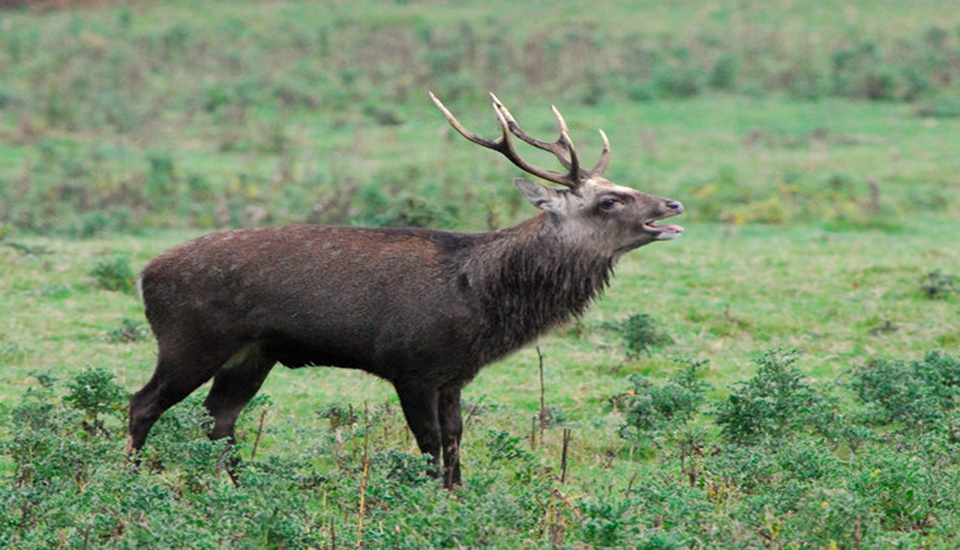 Rutting Sika stag. The stag's call, comprised usually of three long shrill "whistles" often followed by a fourth call after several seconds, can be heard during the rut from middle to end September to middle to end October (click to enlarge)
Deer Alliance HCAP finished the 2016 Round of assessments in August 2016. The 2017 Round will commence in March 2017 and details of the 2017 calendar will be published here at the end of January 2017.
Deer Alliance HCAP does not run assessments during the hunting season (September to February inclusive) due to availability of personnel, also due to possible adverse weather conditions for Range Tests.
Application can be made at any time, online or in hard copy by post. A list of eligible candidates, including candidates carried forward as No-Shows from previous MCQs or Range Tests, is published on the website in advance of every MCQ or Range Test. HCAP Fees are non-refundable and candidates must, other than in exceptional circumstances, complete the assessment and certification process within 180 days of making application.