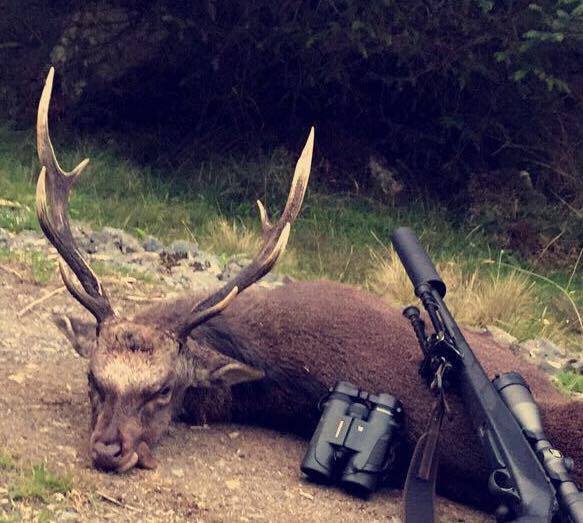 The 2023-2024 Open Hunting Season for male deer opens on 1st September and closes on 31st December. Changes to the Open Season (male and female deer) are currently under consideration but not yet finalised.
The candidates listed below all completed their Deer Alliance Hunter Competence Assessment Programme with their Range Test at the Midland Range, Blue Ball, Tullamore on Saturday 26th August 2023. Thanks, as always, go to the Midland Range management and personnel, including J. P. Craven and Tony Saunders, and to Deer Alliance Range Officers Pat Scully and Liam McGarry. Successful candidates received their HCAP Certificates, ID cards and badges from Liam McGarry on behalf of Liam Nolan, Deer Alliance HCAP Course Director.
NEW HCAP-CERTIFIED CANDIDATES, DATE OF CERTIFICATION 26th AUGUST 2023
CASE, Neville, 2023/0092
COX, Brett Fitzgerald, 2023/0082
DALE, Cian, 2023/0081
DEMPSEY, James, 2023/0085
DICKER, Johnny, 2023/0094
EARLE, William, 2023/0099
ENNIS, Dylan, 2023/0100
FOOTE, Peter, 2023/0077
HEAVEY, Desmond, 2023/0098
HENRY, Robert, 2023/0097
LANCASTER, Samuel, 2023/0084
McCARTHY, Sean, 2023/0089
McGRATH-DALY, T. J., 2023/0072
MURPHY, James, 2023/0090
O'MALLEY, Frank, 2023/0095
O'TOOLE, Patrick, 2022/0096
RUST, J. P., 2023/0093
STUART, Charles, 2023/0086
WHELAN CURTIN, William, 2023/0050
Successful candidates are enrolled as members of the Association of HCAP-Certified Hunters except where they have opted out of membership.
Candidates who were No-Shows at this Range Test will remain eligible to participate in the next scheduled Range Test except where they have missed two or more earlier events. Reminders are not issued. HCAP assessments are not normally held during the Open Hunting Season but an event may be organised in October 2023, subject to demand, in which case details will be announced on the News & Updates section of the website, once confirmed.