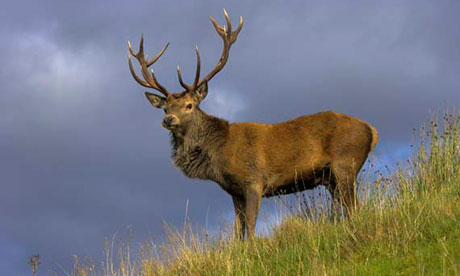 The Open Season for male deer commences on 1st September and runs to 31st December each year. Red deer are fully protected in Co. Kerry and may not be shot except under special Ministerial licence. Possible changes to the Open Seasons Order (all species and both sexes) are under consideration and will be notified here in the case of any change.

 
The following candidates are eligible to participate in the HCAP Range Test taking place at the Midland Range, Blue Ball, Tullamore, Co. Offaly on Saturday 26th August 2023.
Candidates should be present at the Range from 9.30 a.m., to sign in with Range management in the Clubhouse, with personal ID, firearms certificate, and evidence of insurance. Zeroing is not permitted on the morning of the Range Test. A reminder that sound moderators and all legitimate stalking aids e.g., shooting sticks, bipods and tripods are permitted. After registration candidates should proceed in their vehicles to the Main Range, in convoy under the direction of Range personnel. After successful completion of the Range Test, candidates will be given a card which they should bring back to the Clubhouse to receive their HCAP Certificate.
Candidates are permitted one opportunity at the Grouping Stage and two opportunities on the Main Target, or two opportunities at the Grouping Stage and one at the Main Target (but not two opportunities at both stages).
Candidates will be observed at all times for adherence to all safety protocols. Any lapse in safety standards may be followed by immediate expulsion from the Range, at the discretion of Range management.
ELIGIBLE CANDIDATES
BRADBURY, Ross
BULBUC, Julian
CASE, Neville
COX, Brett Fitzgerald
DALE, Cian
DALY, Dylan
DEEGAN, Paul
DEMPSEY, James
DICKER, Johnny
EARLE, William
ENNIS, Dylan
FOOTE, Peter
GILLESPIE, David
HEAVEY, Desmond
HENRY, Robert
LANCASTER, Samuel
MAGUIRE, Conor
McCARTHY, Sean
McGRATH-DALY, T. J.
MURPHY, James
O'MALLEY, Frank
O'TOOLE, Patrick
POWER, Gavin
RUST, J. P.
STUART, Charles
WHELAN CURTIN, William
The above list includes candidates who were Deferrals or No-Shows at previous Range Tests in 2023. For such candidates, failure to attend on 26th August 2023 without notice will lead to de-listing as eligible candidates and if they wish to complete their HCAP certification process, they will have to re-apply for the Range Test as Repeat Candidates.
Location of Midland Range