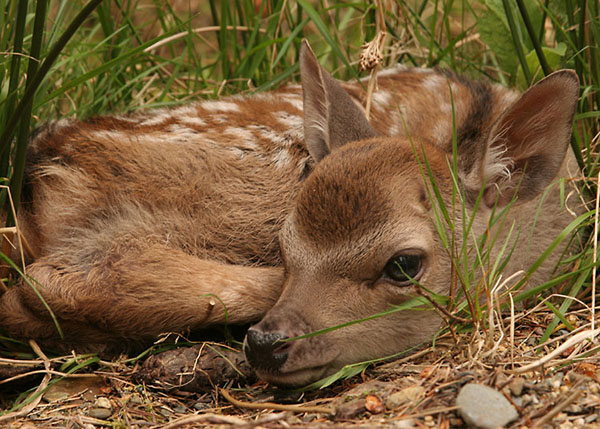 Calving season is almost upon us. If you come across a recently-born calf in the wild, leave it be, do not handle it or disturb it. The dam will return to the calf several times each day, it is not abandoned!
Applications are open for the next scheduled HCAP Training Workshop and MCQ, taking place on Saturday 18th June 2022 at the Woodford Dolmen Hotel, Kilkenny Road, Carlow, Co. Carlow R93 N207 (10.00 a.m. to 5.00 p.m.), followed a week later by the Range Test at the Midland Range, Blue Ball, Tullamore, Co. Offaly on Saturday 25th June 2022 commencing at 10.00 a.m. sharp.
Application can be made through the Online Applications section from the homepage of the Deer Alliance website, cost €165.00 plus €35.00 for the hard-copy Stalker Training Manual. To apply online click HERE
Members of IFA Countryside can avail of a discounted cost (subsidised by IFA Farm Business Skillnet) of only €120.00 (to include Training Workshop, Stalker Training Manual, MCQ & Range Test). To enquire about IFA Membership (which includes a range of benefits including shooting insurance) call 0818 924 982. To book through IFA Countryside as a current member click HERE
APPLICATIONS FOR THE EVENT ON 18th JUNE 2022 WILL CLOSE AT MIDNIGHT ON WEDNESDAY 15th JUNE 2022
The following confirmed candidates are eligible for this Workshop and MCQ:
ANHOLD, Heinrich
ARMSTRONG, Robert
APOSTOL, Alexandru
BEIRNE, Declan
BEJAN, Iacov
BELL, Paul
BEWICK, Stuart
BUCKLEY, Tanya
BYRNE, Brendan
CAHILL, Liam
CANTWELL, Sean
CORR, Francis
CULBERT, Trevor
CUMMINGS, Isaiah
DALY, Stuart
DOWNES, Adrian
DUNNE, Martin
FARRELL, Gavin
FENTON, Darren
FRANDES, Adrian
GEORGIEV, Georgi
GLEESON, Sean
GRENNAN, Robert
HARVEY, Stephen
HEALY, John
JURKOWSKI, Wojciech
KELLY, Alex
KELLY, John
KIBAROV, Todor
LARKIN, Richard
LAWRENCE, Michael
MURPHY, Gary
O'DONOGHUE, Daniel
PUICAR, Vasile Florin
RYAN, Daire
SHARKEY, Gerald
SZCZEPANIEC, Artur
TURNER, Graham
This list will be updated as applications are received. Last update 14.6.2022.