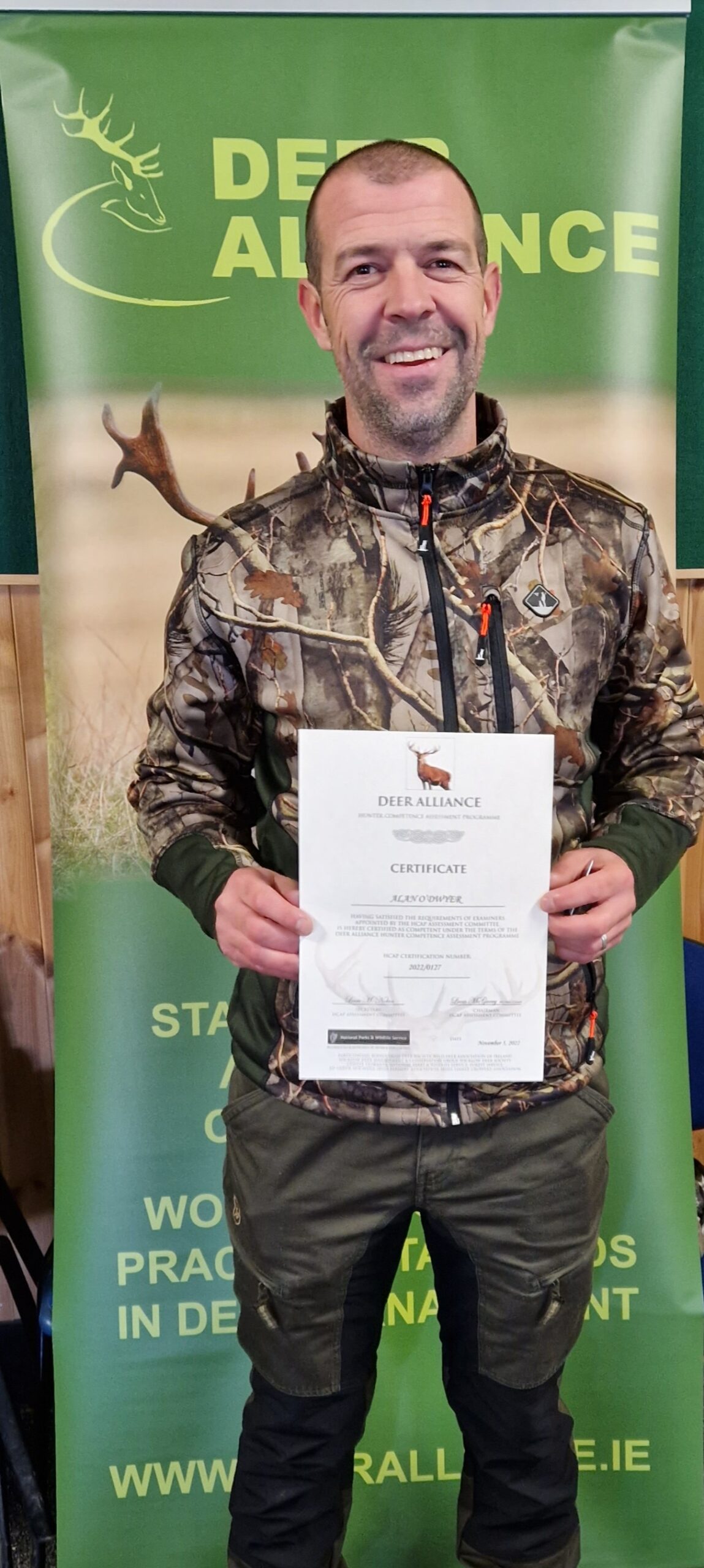 Alan O'Dwyer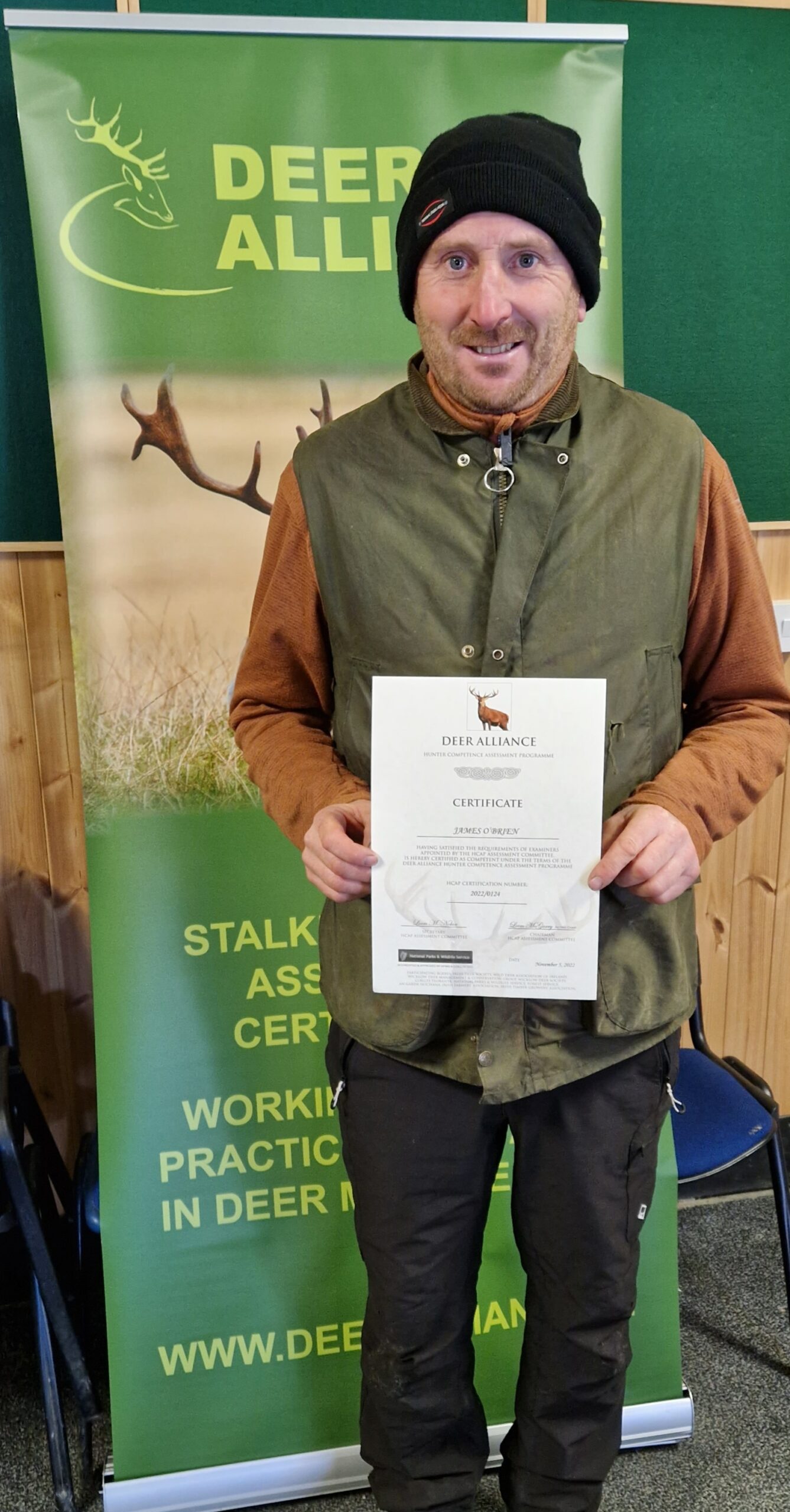 James O'Brien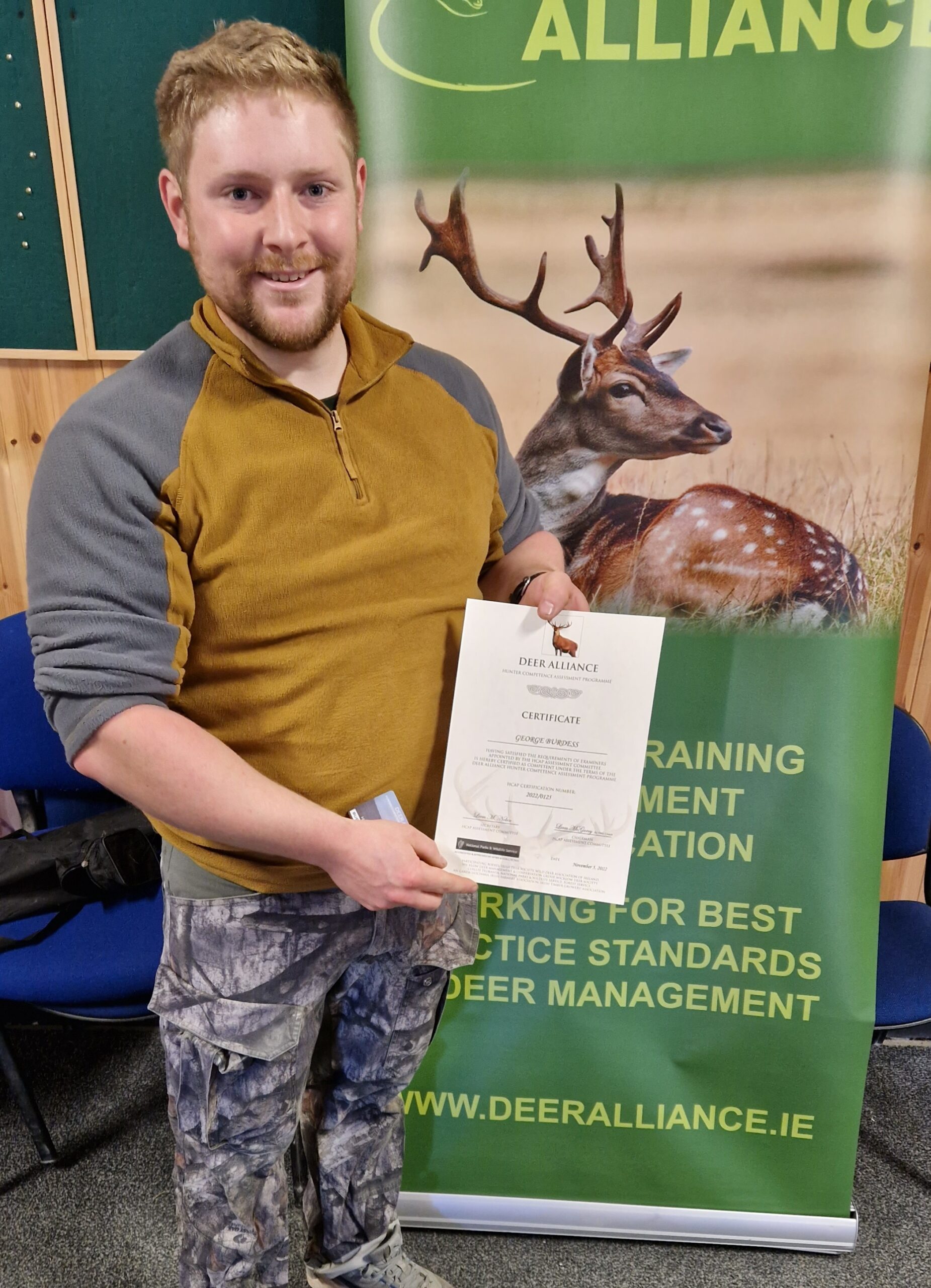 George Burdess
The candidates listed below all completed their Deer Alliance Hunter Competence Assessment Programme with a Range Test at the Midland Range, Blue Ball, Tullamore on Saturday 5th November 2022. Thanks go to the Midland Range management and personnel, including J. P. Craven and Tony Saunders, and to our Deer Alliance Range Officer Pat Scully. Successful candidates received their HCAP Certificates, ID cards and badges from Liam Nolan, Deer Alliance HCAP Course Director.
NEW HCAP-CERTIFIED CANDIDATES, DATE OF CERTIFICATION 5th NOVEMBER 2022
BRADLEY, Conor, 2022/0136
BRENNAN, Anthony, 2022/0110
BROOKS, Val, 2022/0116
BURDESS, George, 2022/0125
CORNISH, Jay, 2022/0118
FITZGERALD, Karl, 2022/0135
GORECKI, Mariusz, 2022/0105
HEFFRON, Eoin, 2022/0108
HEFFRON, Padraic, 2022/0109
McAULIFFE, Con, 2022/0111
McCLOREY, Patrick, 2022/0133
McGLUE, Ian, 2022/0132
MELNYK, Ihor, 2022/0115
O'BRIEN, James, 2022/0124
O'CONNOR, Tommy D., 2022/0114
O'DWYER, Alan, 2022/0127
O'MAHONY, James, 2022/0112
O'MALLEY, Padraig, 2022/0117
PERLAVICIUS, Justas, 2022/0129
QUIRKE, Andrew, 2022/0121
QUIRKE, Edward, 2022/0122
SWEENEY, John, 2022/0130
TROY, Eamon, 2022/0126
VASILIAUSKAS, Nerijus, 2022/0107
WESTON, Paul, 2022/0137
WHYTE, Keith, 2022/0131
ZARZYKA, Robert, 2022/0128
Successful candidates included IFA Countryside Members, Alan O'Dwyer, James O'Brien, George Burdess, Padraig O'Malley and Eamonn Troy, photographed above and below.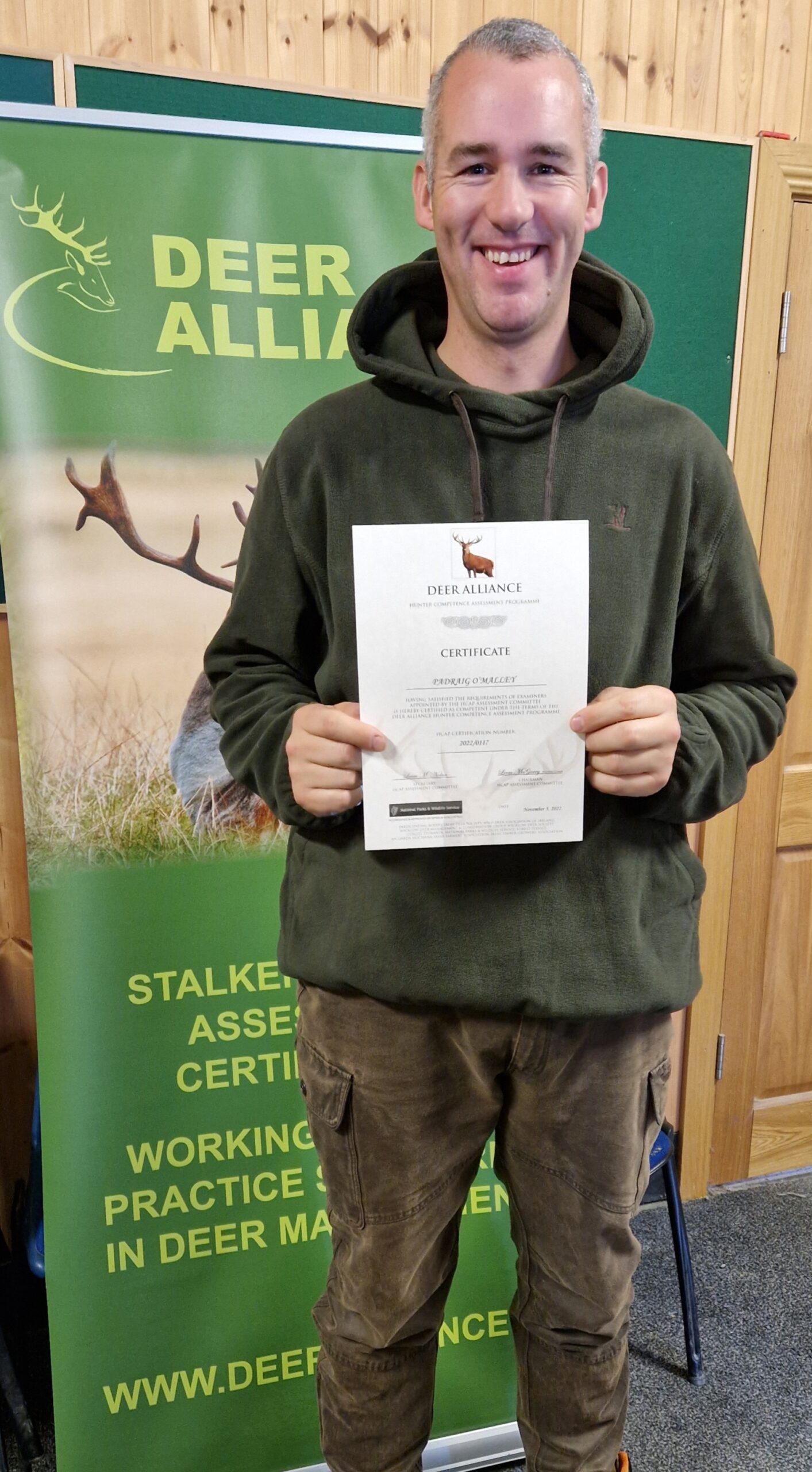 Padraig O'Malley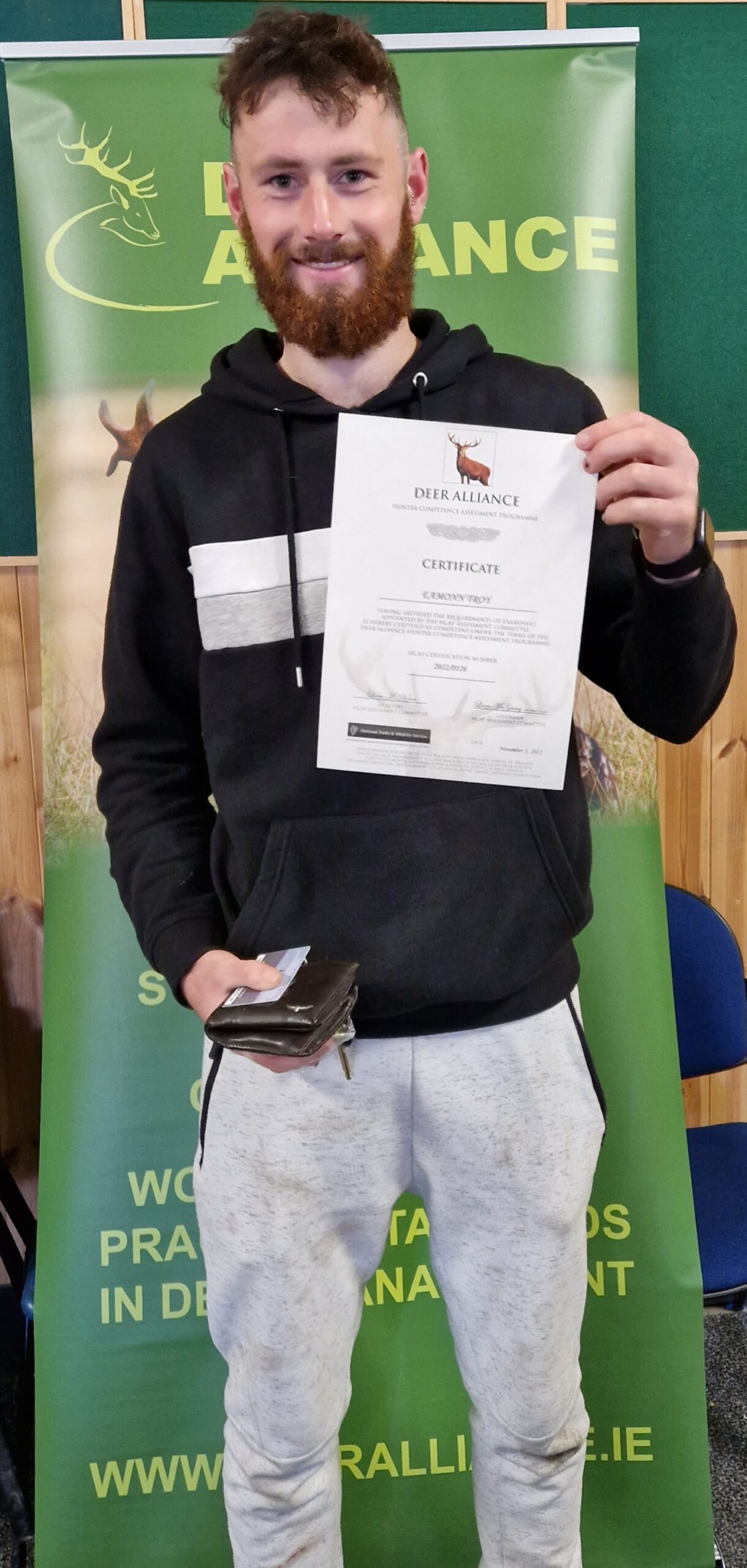 Eamonn Troy