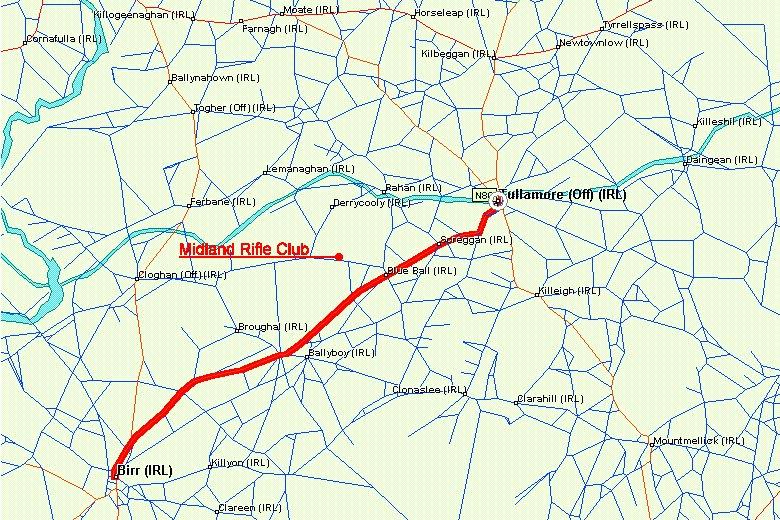 The Range Test for HCAP Candidates having successfully completed their MCQ on 18th June 2022 and in some cases, on previous dates, will take place on Saturday 25th June 2022 at the Midland National Shooting Centre, Blue Ball, Tullamore, Co. Offaly R35 NC58, commencing at 10.00 a.m. sharp.
The list includes candidates eligible for the Range Test following qualification at previous MCQs but having deferred their Range Test on previous occasions. Such candidates are reminded that if having deferred two or more Range Tests, they miss the Range Test on 25th June 2022 they will be de-listed as eligible and may complete their HCAP only by re-entering for the Range Test stage and paying a Repeat Fee of €50.00.
Candidates should be present from 9.30 a.m. in order to sign in and to exhibit their current Firearms Certificate and evidence of insurance.
Zeroing of rifles is not permitted on the day of the Range Test.
Candidates intending to use firearms other than their own are advised to arrange to visit the Range before the day of the Range Test so that they have some prior experience with the rifle to be used. Contact Tony Saunders, 087 0977 589 or John Paul Craven, 086 823 2641 to arrange a visit or to arrange private tuition, as necessary
Procedures to be followed at each Range Test are posted separately.
ELIGIBLE CANDIDATES
APOSTOL, Alexandru
BEHAN, Conor
BEJAN, Iacov
BELL, Paul
BODIU, Alina Simina
BUCKLEY, Tanya
CAHILL, Liam
CANTWELL, Sean
CUMMINGS, Isaiah
DALY, Stuart
DOWNES, Adrian
DUNNE, Martin
FOLEY, Ian
FORTUNE, Alan
FRANDES, Adrian
GEORGIEV, Georgi
GLEESON, Sean
GRENNAN, Robert
HEALY, John
JURKOWSKI, Wojciech
KELLY, John
KIBAROV, Todor
LARKIN, Richard
LAWLOR, Jonah
LAWRENCE, Michael
MANNINGHAM-BULLER, Edward
MURPHY, Gary
O'NEILL, Simon
PUICAR, Vasile Florin
RYAN, Daire
SHARKEY, Gerald
SLUDDS, Enda