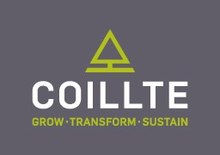 Coillte Teoranta have opened their 2019 Primary Tender Competition to hunt wild deer on their forest lands for periods of up to five years from the coming Season, 2019-2020.
Click here to access the Catalogue.
The Closing Date for delivery of tenders is 5.00 p.m. on Friday 31st May 2019.
Coillte's forest estate is administered across eight BAUs (Business Administration Areas) although not all BAUs offer forests in this competition round.
The Catalogue lists approximately 76 licensed areas across six BAUs, totalling approximately 69505 hectares of forested land (less than 16% of Coillte's total estate). Areas offered range in size from 2102.2 hectares (BAU 1) with a nominated cull of 8 red deer, down to a single one-hectare offering in BAU 5 with a nominated cull of 12 fallow deer.
Coillte stipulate a target cull to be achieved on each forest block. This tender round stipulates a total target cull of just 740 deer (53 red deer, 362 fallow deer, 322 sika deer and 3 red/sika hybrid deer). The target cull is a tiny percentage (less than 3%) of hunters' declared annual cull of wild deer.
Tender values (calculated on a cost-per-cull basis) vary widely across the country, depending on demand from hunters locally, distance from centres of population (Wicklow being the obvious high-demand centre) and importantly, known populations of deer.