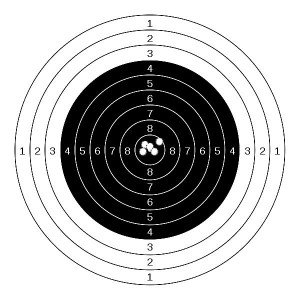 HCAP Candidates eligible to participate in the Range Test taking place on Saturday 29th July 2017 are reminded Deer Alliance HCAP have arranged for availability of one-on-one preparation for HCAP Ranges Tests, in conjunction with the Midland National Shooting Grounds, Blue Ball, Tullamore, Co. Offaly, where all HCAP Range Tests are currently held.
It is a fact that many candidates experience some greater or lesser degree of difficulty with the Range Test stage of HCAP Certification, due to unfamiliarity of shooting in a twenty-man Firing Detail, lack of practice, failure to ensure in advance that the firearm is properly zeroed or just plain nerves on the day.
Tony Saunders and John Paul Craven of the Midlands Range will give one-to-one tutoring, guidance and assistance to HCAP Candidates (on a date prior to each Range Test – not on date of Range Test) at a set once-off cost of €50.00 per person, allowing for one to two hours individual attention based on one-day Range membership.
This arrangement is strictly between the individual candidate and Midlands Range personnel.
To avail of this special opportunity, contact Tony Saunders 087 097 7589 or John Paul Craven, 086 823 2641 directly.