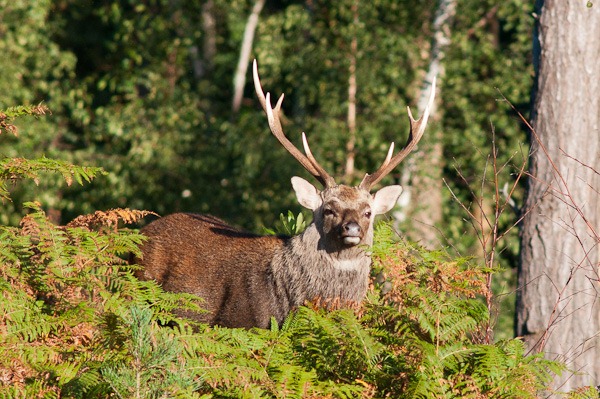 Deer Alliance Hunter Competence Assessment Programme (HCAP) will hold a Training Workshop and Multiple-Choice Question Examination (MCQ) on Saturday 29th October 2022.
Venue: Woodford Dolmen Hotel, Kilkenny Road, Carlow, R93 N207.
Time: 10.00 a.m. to 5.00 p.m.
The supporting Range Test for candidates successful in the MCQ will be held at the Midland Range, Derrymore, Blue Ball, Tullamore, Co. Offaly, R35 NC58 on Saturday 5th November 2022.
This will be the last opportunity to participate in HCAP in 2022. The 2023 Series of HCAP Assessments will commence in March 2023.
Applications are now open and can be made online through the Online Applications section of the website at www.deeralliance.ie. Cost is €165.00 for first-time HCAP Candidates, €50.00 for Repeat Candidates, with payment through PayPal. Application can also be made in hard copy by post, with payment by cheque or postal order. The Deer Alliance Stalker Training Manual, on which the Workshop and MCQ are based, can be purchased through the same Online Applications section of the website, cost €35.00 including p. & p.
CURRENTLY ELIGIBLE CANDIDATES 
NOTE: This list includes names of Candidates who were No-Shows at previous MCQs. Failure to attend the Workshop & MCQ on 29th October will mean such Candidates will be de-listed as eligible and if they wish to complete their HCAP certification process they will have to re-enter the process as Repeat Candidates, subject to the standard Repeat Fee of €50.00.
ANHOLD, Heinrich
BEIRNE, Declan
BRADLEY, Conor
BRENNAN, Anthony
BROOKS, Val
BURDESS, George
BUTLER, Andrew
BYRNE, Brendan
DEEGAN, Paul
FARRELL, Gavin
FENTON, Darren
FITZGERALD, Karl
FLYNN, Declan
GORECKI, Mariusz
HEFFRON, Eoin
HEFFRON, Padraic
KELLY, Alex
McAULIFFE, Con
McCLOREY, Patrick
McGLUE, Ian
McMAHON, John
MELNYK, Ihor
O'BRIEN, James
O'BRIEN, Jason
O'CONNOR, Tom
O'CONNOR, Tommy
O'DONOGHUE, Daniel
O'DWYER, Alan
O'MAHONY, James
O'MALLEY, Padraig
PERLAVICIUS, Justas
QUIRKE, Andrew
QUIRKE, Edward,
SWEENEY, John
SZCZEPANIEC, Artur
THOMSEN, Birthe
TROY, Eamon
VASILIAUSKAS, Nerijus
WESTON, Paul
WHYTE, Keith
ZARZYKA, Robert