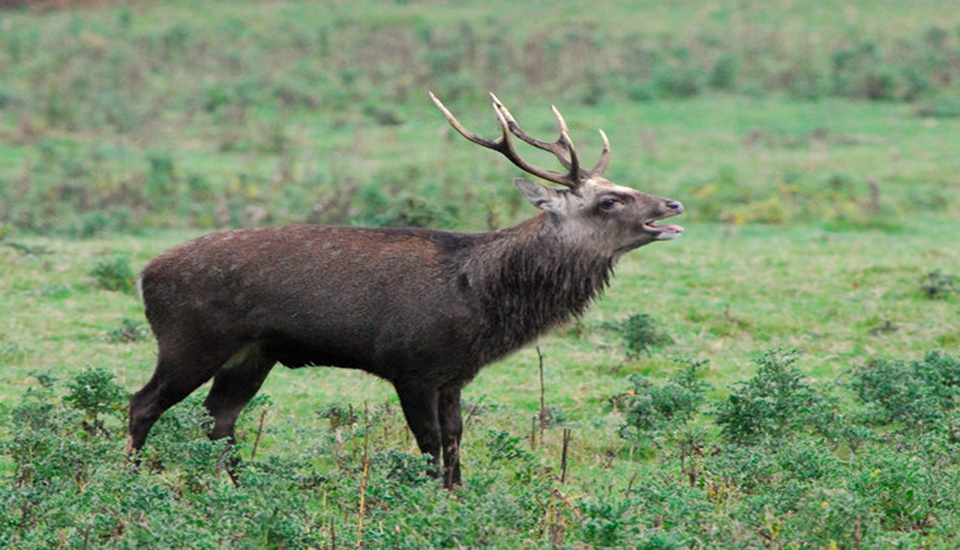 The rut for our species of wild deer in Ireland (red, sika and fallow) generally runs from late September to late October, when stags will forego their normal patterns of behaviour to seek out hinds and does where and when they can. The roar of the red, the whistle of the sika and the grunt of the fallow can be heard on mountain and in forest as the males challenge one another and establish their right to breed.
The next and final event in the 2023 Series of Deer Alliance HCAP Workshops, MCQs and Range Tests will take place on Saturday 14th October 2023, at the Woodford Dolmen Hotel, Kilkenny Road, Carlow, Co. Carlow, R93 N207 (10.00 a.m. to 5.00 p.m.). The supporting Range Test will be held on Saturday 28th October 2023 at the Midland Range, Blue Ball, Tullamore, Co. Offaly, R35 NC58.
Applications are now open for this HCAP event, the last in the 2023 Series. Application can be made online through the Deer Alliance website, www.deeralliance.ie, with payment through PayPal, using any valid debit card or credit card. Application can also be made in hard copy, by post, to the address shown on the current downloadable application form.
The cost of HCAP (Training Workshop, MCQ, Range Test and Certification) is unchanged and remains at €165.00.
In preparation for HCAP, candidates are recommended to study the Deer Alliance Stalker Training Manual thoroughly in advance. The Manual is available for purchase through the Online Applications section of the website, costing €35.00 inc. p. & p.
Members of IFA Countryside can avail of an inclusive special discount price of €120.00 (covering HCAP Application, Stalker Training Manual, Workshop, MCQ, Range Test and certification), generously subsidised by IFA Farm Business Skillnet. New and intending members of IFA Countryside should call 0818 924 982 or 01 426 0368 for membership information, which includes insurance cover for all hunting and other countryside activities, compliant with requirements for the HCAP Range Test.
Certification is now mandatory for all first-time applicants for a Deer Hunting Licence. HCAP is the only training programme in Ireland developed in partnership with Coillte Teoranta, National Parks & Wildlife Service, An Garda Síochána and all principal deer organisations. HCAP entered its twentieth year of operation in 2023 and to date approximately 3600 licensed deer hunters have participated in the programme. Enquiries by email to deeralliance@gmail.com or by 'phone to 086 1927 845 (office hours).
ELIGIBLE CANDIDATES
The following candidates are eligible to participate in this Training Workshop & MCQ:
ABDELMONIEM, Ayman, 2023/0096
BREHENY, Colin, 2023/0107
BRUCE, Nick, 2023/0104
BYRNE, Ciaran, 2023/0083
CURTIN, Mark, 2023/0103
FLYNN, Declan, 2022/0113
FOOT, Adam, 2023/0109
KANE, Patrick, 2023/0091
KELLY, Colin, 2023/0110
KELLY, Robert, 2023/0087
LYDON, Kevin, 2023/0114
MASON, Ian, 2023/0113
McEVOY, Ian, 2023/0111
O'BRIEN, Jason, 2022/0098
O'LEARY, Anthony, 2023/0049
O'SULLIVAN, Joseph, 2023/0102
POCIUS, Raimundas, 2023/0106
SAVAGE, Sean, 2023/0056
STALENIS, Donatas, 2023/00105
TROY, Brian, 2023/0112
WALSH, Wayne, 2023/0108
This list will be updated as applications are received. Latest update, 27.9.2023