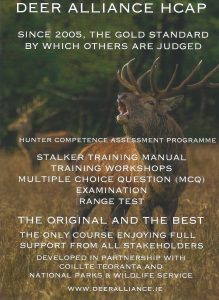 (click to enlarge)
The Range Test for HCAP Candidates having successfully completed their MCQs on 22nd June 2019, and in some cases on previous dates, will take place on Saturday 13th July 2019 at the Midland National Shooting Ground, Blue Ball, Tullamore, Co. Offaly, commencing at 10.00 a.m. sharp. The list includes candidates eligible for the Range Test following qualification at previous MCQs but having deferred their Range Test on previous occasions. Such candidates are reminded that if having deferred two or more Range Tests, they miss the Range Test on 13th July 2019 they will be delisted as eligible and may complete their HCAP only by re-entering for the Range Test stage and paying a Repeat Fee of €50.00.
Candidates should be present from 9.30 a.m. in order to sign in and to exhibit their current Firearms Certificate and evidence of insurance. Candidates are listed alphabetically and will shoot in firing details of multiple shooters (minimum twenty shooters in each detail).
Procedures to be followed at each Range Test are posted separately.
ELIGIBLE CANDIDATES
Bonnie, Lee
Breen, Gary
Casey, John
Cichorczyk, Grzegorz
Condren, Sean
Cosgrove, Garry
Daly, William
Daniel, Robert
Dobbs, David
Engmann, Daken
Gut, Robert
Ivanoff, Eftim
Kerr, Victor
Kirby, Colm
McCormick, Davin
McManus, Rory
O'Brien, James
O'Rourke, Darren
O'Toole, Niall
Robertson, Drew
Shanahan, Maurice
Snell, Trevor
Sroczynski, Zdzislaw
Venables, Aaron
Walsh, Gabriel (Snr.)
Walsh, Gabriel (Jnr.)
Webbon, Peter
Winters, Michael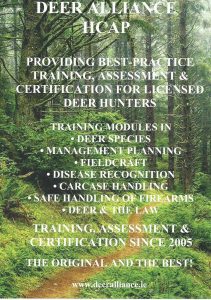 (click to enlarge)