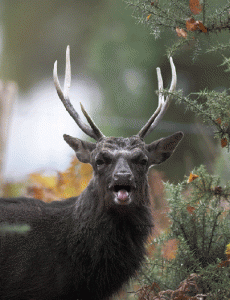 The first in the 2020 Series of HCAP training workshops and assessments will take place on Saturday 21st March 2020, in the Ionad Dara Community Centre, Goresbridge, Co. Kilkenny. HCAP is a two-stage process, with success in the Multiple-Choice Question (MCQ) examination on 21st March followed on Saturday 18th April 2020 by a Range Test at the Midland Range, Blue Ball, Tullamore, Co. Offaly.
Cost of HCAP is unchanged, at €165.00. Application can be made online, with payment through PayPal, or in hard copy, payment by cheque or postal order.
Purchase of the Deer Alliance Stalker Training Manual is optional but highly recommended, cost €35.00, available through the Online Applications of the Deer Alliance website.
To apply for HCAP or to purchase the Stalker Training Manual, click here
Preparation for the MCQ is supported by optional Training Workshops held on the same day as the MCQ (Workshops 10.00 a.m. to 3.30 p.m., MCQ at 4.00 p.m.), add-on cost €50.00.
A series of informative Best Practice Guides can be accessed here
Tommy Sera, Tommy's Outdoor Podcasts, has put together a useful two-part guide to HCAP, which can be accessed at the following links:
Part 1: HCAP MCQ
Part 2: HCAP Range Test
Information will be updated regularly here on the News & Updates section of the Deer Alliance website and Candidates should check in occasionally for updates on MCQs and Range Tests.
HCAP, the only course developed in partnership with Coillte, NPWS and other stakeholders, has been the gold standard in stalker training, assessment and certification since inception in 2003 and is now in its 17th year of operation, during which time approximately 3500 licensed hunters have participated in the programme.