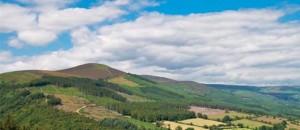 Coillte Teoranta (State Forestry Board) have opened the 2016 catalogue of available licences to hunt wild deer on Coillte lands.
The catalogue can be accessed at www.coillteoutdoors.ie/licencepermit/licensed-hunting/catalogue-of-available-licences/
The allocation of licences to hunt and shoot deer, game (and other quarry species) is
undertaken by means of open public tender. Tender bids are invited for licensed areas as
they become available, these bids are evaluated based on a "Points Scoring System"
whereby cognisance is made of the annual fee offered, the applicant's previous
experience, their commitment to safety as well as environmental and other local interest
considerations.
It is a requirement of all persons wishing to hunt deer on Coillte lands to have successfully
completed an approved certified competence assessment, and tender bids will only be
accepted from persons who hold the Hunter Competence Assessment Programme
(HCAP) qualification.
Coillte have produced codes of practice which establish minimum standards expected of
all persons engaged in these activities alongside compliance with national legislation and
conditions of the relevant licence agreements.
For full details relating to licensed hunting on Coillte lands, and to view documents and
procedures referred to above please view the hunting section on www.coillteoutdoors.ie.