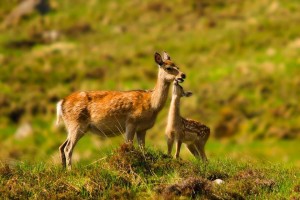 In response to demand and to accommodate candidates unable to participate on earlier dates in the year to date, a final MCQ will take place on Saturday 6th August 2016 at 4.00 p.m. in the Ionad Dara Community Centre, Goresbridge, Co. Kilkenny. The MCQ will be preceded by an optional Training Workshop, 10.00 a.m. to 3.30 p.m., add-on cost €50.00. Candidates wishing to attend the Workshop should confirm participation by email to deeralliance@gmail.com or by text to 086 1927 845.
The Range Test for successful candidates from this MCQ, and for those candidates already eligible from previous MCQs, will take place on Saturday 20th August 2016 (10.00 a.m. start) at the Midland National Shooting Centre, Blue Ball, Tullamore, Co. Offaly.
There will be no further HCAP Assessments taking place in 2016.
The following candidates are currently eligible to participate in the MCQ on 6th August 2016 (this list includes candidates who were no-shows or deferrals at previous MCQs):
(Candidates are requested to make a permanent note of their HCAP number)
APPLICATIONS FOR THIS MCQ ARE NOW CLOSED
AS OF 6.30 P.M. ON WEDNESDAY 3rd AUGUST 2016
Boyden, Owen, 2016/0094
Burke, Eoin, 2016/0085
Butler, Michael, 2016/0008
Brophy, Justin, 2016/0076
Brown, Bernard, 2016/0005
Carey, John Paul, 2016/0006
Carroll, Mark, 2016/0088
Caschera, Sandro, 2016/0090
Coady, Mark, 2014/0036
Cunningham, Brendan, 2016/0091
Cunningham, Bryan, 2016/0013
Curran, Tommy, 2016/0049
Day, Conor, 2015/0055
Duggan, James, 2016/0092
Eustace, John, 2016/0019
Flynn, Allan, 2016/0086
Geraghty, John, 2016/0077
Gillespie, Liam, 2016/0026
Horan, Michael, 2015/0009
Kearney, Alan, 2016/0078
Kirwan, Alan, 2016/0079
Martin, Neal, 2016/0087
McMillan, Gordon, 2016/0089
Mekss, Janis, 2016/0073
O'Reilly, Keith, 2015/0099
O'Sullivan, Rory, 2014/0094
Phelan, Patrick, 2014/0038
Pratt, Stephen, 2015/0014
Prendergast, Denis, 2016/010
Quilty, Liam, 2015/0054
Simms, Paul, 2016/0084
Stewart, Hugo, 2015/0051
Tighe, Patrick, 2015/0018
Tormay, Martin, 2016/0093
Vero, Ken, 2016/0038
APPLICATIONS FOR THIS MCQ ARE NOW CLOSED
AS OF 6.30 P.M. ON WEDNESDAY 3rd AUGUST 2016