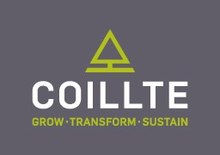 Coillte have today 8th September 2021 issued the notice below to all holders of licences to hunt deer on Coillte forest property:
Dear licence holder,
As the 2021/2022 deer hunting season has started, I am writing to remind you of your
obligations and responsibilities with respect to implementing appropriate safety control
measures prior to, and while exercising licensed rights.
Considering the high levels of usage of Coillte lands by the general public, particularly as a
result of Covid-19 restrictions, this is a key focus area for the Company and a matter which
we take very seriously. These requirements are clearly outlined in Section 15, sub-sections
j, and k, of the licence agreement, and as with all terms and conditions of the licence,
compliance is mandatory.
During previous hunting seasons, we received reports of persons hunting without obtaining
prior agreement from the forester, and/or not erecting the required prohibition signage at
all usual points of entry to the lands.
All authorisations granted by Coillte to enter its lands to hunt deer are conditional on full
compliance with licence conditions and failure to do so renders such permissions
immediately invalid. Unauthorised hunting and /or firearms use by an individual is an
offence under Section 44 of the Wildlife Acts 1976 -2012 and Sections 17 & 23, of S.I. No
151 of 2009 FORESTRY ACT 1988 (SECTION 37) and the Coillte BYE-LAWS 2009.
As the licence holder, it is your responsibility to make all of your nominated hunters aware of
Coillte's licence conditions. Please refer to the Code of Practice for Sustainable Hunting HERE.
Your licence in dependant on full compliance with these conditions.
All authorised hunters should carry a copy of their stalking permit, deer hunting licence and
firearms licence and when requested, present these to a member of Coillte staff, an Garda
Síochána, or a National Parks and Wildlife Service (NPWS) ranger. We will soon be starting
our compliance audits on the ground, and this will form part of the audit.
If you suspect illegal hunting is in progress please immediately contact an Garda Síochána,
and the NPWS, and report the incident to your local Forester immediately.
Thanking you in advance for your continued co-operation, and wishing you a safe and
enjoyable hunting season.
Best Regards,
Michael Power
National Estates Risk Manager