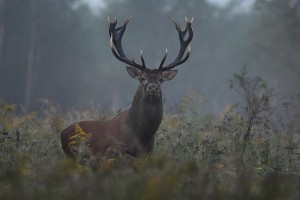 The following is a list of Candidates eligible to participate in the HCAP MCQ taking place at 4.00 p.m. on Saturday 15th April 2017 in the Ionad Dara Community Centre, Goresbridge, Co. Kilkenny.
The Range Test for Candidates succeeding in this MCQ and that held on 11th March 2017 will take place on Saturday 13th May 2017 at the Midlands National Shooting Centre, Blue Ball, Tullamore, Co. Offaly commencing at 10.00 a.m. sharp.
CANDIDATES – PLEASE MAKE A PERMANENT RECORD OF YOUR HCAP NUMBER.
This list will be updated regularly between date of first posting and date of MCQ. In case of query please email deeralliance@gmail.com or text 086 1927 845.
Bak, Grzegorz, 2017/0067
Baranowski, Piotr, 2017/0070/72
Barrell, Alan, 2017/0075
Barry, John, 2017/0076
Brandt, Piotr, 2017/0063
Brillant, Philippe, 2017/0057
Brophy, Justin, 2016/0076
Brown, Bernard, 2016/0005
Carey, John Paul, 2016/0006
Caschera, Massimo, 2017/0023
Cotter, Mark, 2017/0056
Cunningham, Bryan, 2016/0013
Dore, Michael, 2017/0042
Dunne, Jonathon, 2017/0051
Gillespie, Liam, 2016/0026
Hughes, Timothy, 2017/0055
Jablonski, Adrian, 2017/0060
Jacek, Rafal, 2017/0066
Jaszczak, Pawel, 2017/0065
Kaszluga, Jacek, 2017/0062
Kaszluga, Mateusz, 2017/0058
Kelly, Kenneth, 2017/0039
Kubien, Rafal, 2017/0068
Malaszuk, Grzegorz, 2017/0071
Manning, Maurice, 2017/0078
McCullough, Brian, 2017/0054
McEnroe, Dermot, 2016/0011
McEnroy, Connor, 2017/0037
Munteanu, Lilian, 2017/0061
O'Meara, Paul, 2017/0079
Prendergast, Denis, 2016/010
Raggett, Damien, 2017/0077
Slepecki, Andrzej, 2017/0073
Smith, Brendan, 2017/0080
Tierney, Mark, 2017/0045
Wawrzyniak, Jacek, 2017/0064
Wysoczanski, Grzegorz, 2017/0069
Ziach, Lukasz, 2017/0059
Candidates are reminded that, subject to demand, an optional Training Workshop will usually take place at the same venue as the HCAP MCQ, running from 10.00 a.m. to 3.30 p.m. on the same day. The Workshop carries an add-on charge of €50.00, payable on the day. See earlier posting for further details