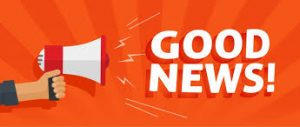 We are pleased to announce that, with the lifting of Covid 19 restrictions, Deer Alliance HCAP can now re-commence their calendar of HCAP Assessments.
The next HCAP MCQ will take place at 4.00 p.m. on Saturday 11th July 2020 and will be preceded by an optional Training Workshop running from 10.00 a.m. to 3.30 p.m.
The cost of HCAP remains unchanged at €165.00. Application can be made online, go to Online Applications from the website Home Page and follow the on-screen instructions.
The Deer Alliance Stalker Training Manual, now in its third printing, can be purchased online, cost €35.00 inc. p. & p.
The Training Workshop carries an additional cost of €50.00 payable on the day and candidates wishing to participate should pre-book their place by email to deeralliance@gmail.com or by text to 086 1927 845.
Candidates not participating in the Workshop should present themselves not later than 3.45 p.m. in order to register for the MCQ.
The venue for the MCQ is the Ionad Dara Community Centre, Chapel Street, Goresbridge, Co. Kilkenny, eircode R95 D654.
The Range Test for successful candidates from this MCQ will take place on Saturday 25th July 2020 at the Midlands National Shooting Centre, Blue Ball, Tullamore, Co. Offaly, commencing at 10.00 a.m.
Prevailing guidance on social distancing, wearing of face masks and other safety measures will be observed.
All HCAP-Certified Candidates are automatically enrolled as members of the Deer Alliance Association of HCAP-Certified Hunters and receive, in addition to their Certificate of Competence, a HCAP-Certified Hunter ID card and badge.
The following candidates are eligible for the HCAP MCQ on Saturday 11th July 2020:
ACATINCA, Vasilica
AMARANDEI, Vasile
ANDERSON, Jon
BURKE, David
CEBOTARI, Ion
COLE, David
CREAMER, Ronan
DEDAJ, Kristian
DOHERTY, Martin
DUNPHY, Garreth
DWYER, Michael
EDGE, Robert
FINN, Richard
FLAHERTY, James
FLYNN, Cathal
GUZUN, Grigore
HAMILL, Michael
HARMON, James
HARVEY, Brendan
HEAVEY, Lisa
HENDERSON, Simon
HUNT, William
HUTCHINSON, Robert
JASKIEWICZ, Roman
KENDELLEN, Barry
KENNY, Seán
KIRWAN, Robert
LABECKIS, Vitalijs
LANE, Billy
LARKIN, Andrea
McCARTHY, Dylan
McCARTHY, Seán
MANNINGHAM-BULLER, Edward
MAY, Sean
MURPHY, James
MURPHY, Paddy
MURPHY, Patrick
MURRAY, Ralph
O'CALLAGHAN, Michael
O'CONNELL, Gary
O'CONNOR, Tony
O'ROURKE, Kenneth
PASCALE, Florin
PODLASEK, Szymon
PHELAN, Thomas
PRICE, Warren
REID, Graeme
ROONEY, Paul
SIEDLEC, Adrian
STACEY, Ciarán
TICE, Patrick
WALKER, Ian
WALSH, Maurice
WAWRZYNIAK, Dawid
WAWRZYNIAK, Maciej
WHELAN, Andrew
Applications will remain open until close of business on 8th July 2020.