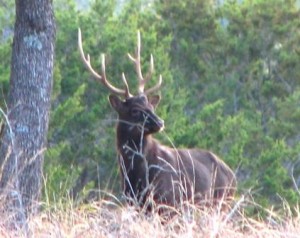 Following introduction of mandatory certification for licensed deer hunters (see previous posting), Deer Alliance HCAP have set an outline calendar for assessments in 2018, as follows:
MULTIPLE CHOICE QUESTION EXAMINATIONS (MCQs), 2018
Saturday 3rd March
Saturday 10th March
Saturday 7th April
Saturday 21st April
Saturday 5th May
Saturday 19th May
Saturday 9th June
Saturday 23rd June
Saturday 7th July
Saturday 21st July
Saturday 4th August
Saturday 18th August
RANGE TESTS, 2018
Saturday 24th March
Saturday 28th April
Saturday 26th May
Saturday 30th June
Saturday 28th July
Saturday 25th August
All dates are subject to change as necessary.
The Application for HCAP (MCQ and Range Test) remains at €150.00.
All MCQs currently take place at 4.00 p.m. on each Saturday, at the Ionad Dara Community Centre, Goresbridge, Co. Kilkenny. They may be preceded on the same day by an optional Training Workshop, depending on demand and subject to an additional charge.
The Stalker Training Manual, which is an optional purchase, is available, cost €35.00 including p. & p.
Capacity at each MCQ is fixed at an absolute ceiling of 100 candidates and applications will be handled strictly on a "first come, first served" basis. Candidates unable to be accommodated on the date of their choice will be automatically carried forward to the next successive date, and so on until they sit their MCQ.
All Range Tests are currently held at the Midland Range, Blue Ball, Tullamore, Co. Offaly, running from 10.00 a.m. on each day (registration from 9.30 a.m.)
Applications are now open for MCQs on 3rd & 10th March 2018. Application and payment can be made online through the Deer Alliance website, also by hard copy and by post.